Secret Duggar Tragedy! Amy Duggar & Mom Deanna Nearly Killed In 1993 Car Wreck: 'God Saved Our Lives'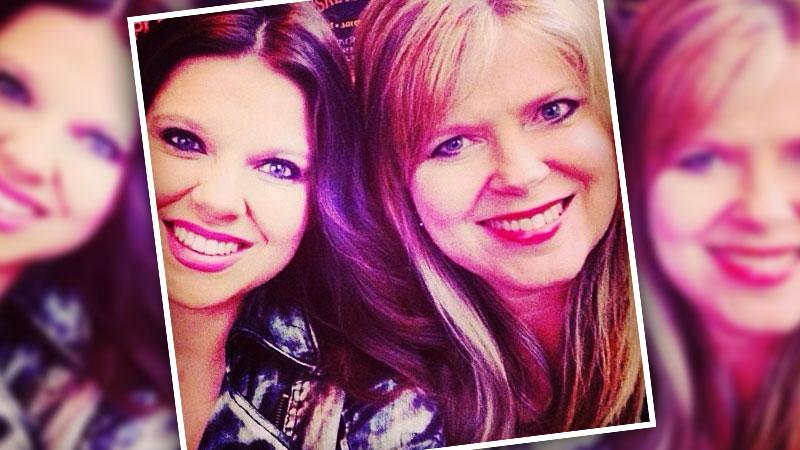 19 Kids And Counting cousin Amy Duggar and her mother, Deanna, may look bubbly and carefree in their many Instagram photos together, but behind their smiles is a secret tragedy that nearly took both their lives.
Deanna, 52, and her lookalike 28-year-old daughter were involved in a terrifying car crash more than 20 years ago that was covered by news stations nationwide, RadarOnline.com can reveal in an exclusive interview with both women.
Article continues below advertisement
On New Year's Day 1993, Deanna was returning from dinner on Interstate 40 in their native Arkansas with Amy, then just 6 years old, in the backseat when the gospel singer hit an ice patch while driving her Firebird over a bridge.
After spinning out, "we were struck by another car," Deanna recalls. She was then propelled from the vehicle, landing on the road.
Suddenly, another car plowed over her while lying on the street, she says.
"I felt the tire go over my leg," she remembers. "I saw the bone come out."
"I was in sheer shock. I thought, 'I don't want to die today.'"
Her leg was broken in two places, and she cracked her pelvis and collarbone. However, Deanna managed to crawl across the street to safety. An eyewitness called an ambulance, and she was rushed to a local hospital.
Meanwhile, young Amy managed to suffer only bumps and bruises.
Article continues below advertisement
"God saved our lives," Deanna insists. "I should be dead. God had the right people in a horrible situation."
She believes Amy was spared from severe injury or death because a mysterious force prevented her from grabbing her daughter into her arms before she was ejected from the car.
"Amy would have been thrown out with me!" she believes.
After Deanna was violently tossed from her vehicle, a mystery woman grabbed Amy from the car and dropped her off at the hospital.
"She said, 'It's going to be okay, sweet girl,'" Amy remembers. "She didn't sign any papers at the hospital, and we never heard from her again."
"It was a miracle."
In another inexplicable act of kindness, a second woman threw herself over the singer's injured body as she lay helpless on the road before the second car struck.
The woman suffered a broken ankle in the impact.
The accident "made me realize that life is so precious and you should count your blessings every day," Deanna says. "Don't hold back on your dreams."
Article continues below advertisement
"Deanna really felt like she was meant to do something with her life because she was saved for a reason," her longtime friend and the aspiring country singer's music mentor, "A Tribute To John Denver" producer James Garrett, tells Radar. "The accident strengthened her commitment to God."
Amy says the traumatic incident also had an impact on her spirituality.
"I believe in God," Amy insists. "After the car wreck, how could I not believe? I should have been a goner!"
The Christian Broadcasting Network's program The 700 Club covered the heartwarming story in a December 1998 episode, and included interviews with Amy, Deanna and Deanna's mother, Mary.