Aaron Hernandez Murder Trial Juror Booted For Lying About Patriots Fan Status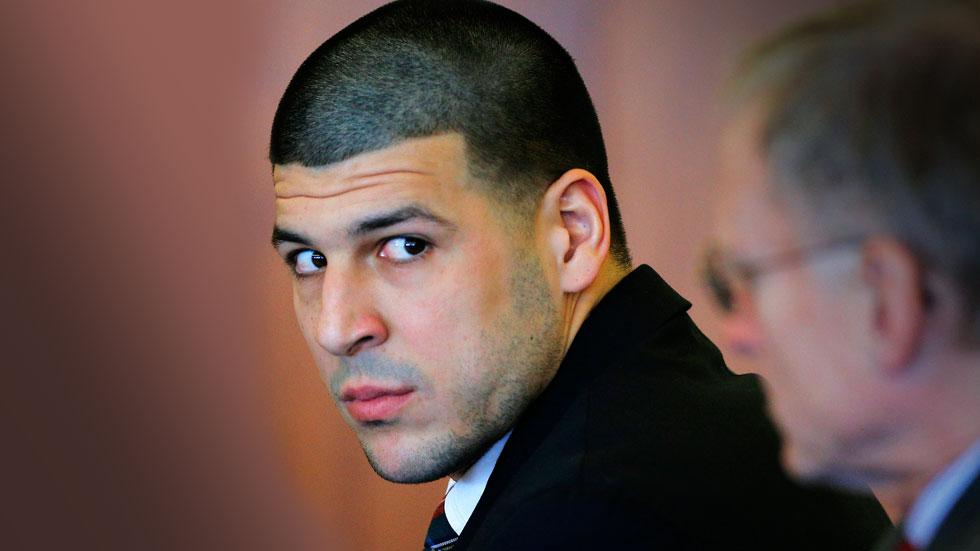 A juror who was apparently a much bigger New England Patriots fan than she admitted during jury selection was kicked off the Aaron Hernandez murder trial Tuesday.
The woman also previously told friends that she did not believe the ex-NFL star could be found guilty unless the gun that killed Odin Lloyd was found, the judge said in announcing her decision.
The judge concluded the juror lied during jury selection and that there was "credible evidence that the juror has attended more Patriot's games than were disclosed on the questionnaire."
Article continues below advertisement
The courtroom was closed for an hour Tuesday morning while the judge heard from witnesses about conversations with the juror before and after the trial started.
"Over the last few years, the juror has expressed significant interest in serving on this particular jury," the judge said.
WATCH THE AARON HERNANDEZ TRIAL LIVE
There was credible evidence that she talked "about the case over the last few years and that the juror expressed an opinion, specific opinion about the case," the judge said.
One of six alternates will replace the woman on the jury when testimony resumes Tuesday afternoon.
The startling development came just after the trial was to resume in a Massachusetts courtroom following the Super Bowl weekend in which Boston-area residents converged to watch Hernandez's former teammates win a dramatic Super Bowl victory.
The girlfriend of the man Hernandez, 25, allegedly murdered is expected to resume her testimony once the trial resumes. Shaneah Jenkins testified last week that Hernandez was not the "close friend" to Odin Lloyd that his defense lawyer claims.
Hernandez allegedly murdered the semi-pro football player in June 2013, and left him dead at a construction site near the home where Hernandez lived with his girlfriend and their young daughter.
Hernandez and Lloyd were in the "beginning stages of a friendship," Lloyd's girlfriend at the time, Jenkins, testified Friday.
Livestream provided by Wild About Trial.