Bad Luck? Black Cat Emerges As Key Figure In Aaron Hernandez Murder Case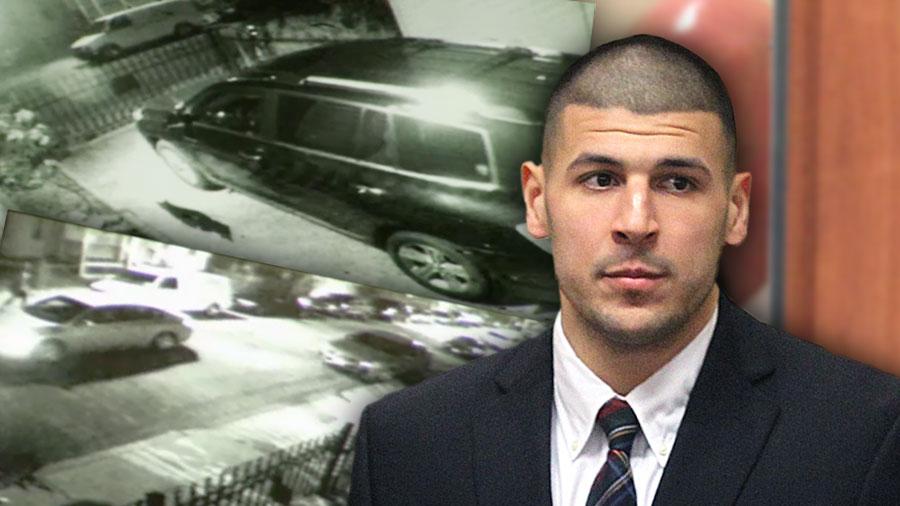 A black cat crossing Aaron Hernandez's path as he picked up Odin Lloyd was bad luck for the ex-NFL star. The animal triggered a motion sensor light that gave prosecutors a better view of what they say was the start of Lloyd's ride to his death.
The cat's stroll through a driveway activated a security light at a neighbor's house coincidentally illuminating the street just a Hernandez drove up to Lloyd's home. The cat then sat on the sidewalk and watched as Lloyd, 27, stepped into the rented Nissan Altima at 2:33 a.m. on June 17, 2013.
Article continues below advertisement
The video, shown to jurors in the murder trial of the former New England Patriots player, is key to the state's case that Hernandez, 25, and two other men took Lloyd to a construction site where they shot him and left his corpse.
Prosecutors, who promised jurors they would show Hernandez's "path" to murder, have called 38 witnesses so far in a trial that has been delayed several times by huge snow storms that hit the New England region.
A police detective testified Friday that a recreation of the drive from Lloyd's home to the death scene, taken by detectives at the same time of the morning, took 51 minutes.
Lloyd's last text message was sent at exactly 51 minutes after he stepped into the car with Hernandez, although Judge Susan Garsh reaffirmed an earlier ruling Friday that prosecutors cannot show jurors the actual message. "I am making a ruling and my ruling stands," Judge Garsh said after the prosecutor pressed the issue. "The appellate court can figure it out."
A Massachusetts toll collection worker testified Friday morning that Hernandez moved through a tollroad without paying the fee just before the time prosecutors say he killed Lloyd.
The defense used an earlier sequence from the same security cameras to show that Lloyd left his home for an hour and returned just 20 minutes before he was picked up by Hernandez. No testimony has been presented yet to explain where he went during that hour.