Peeping Tom Cruise Called Out For Spying on Nicole Kidman - Controversial Scientology Film Sheds New Light on Prior Allegations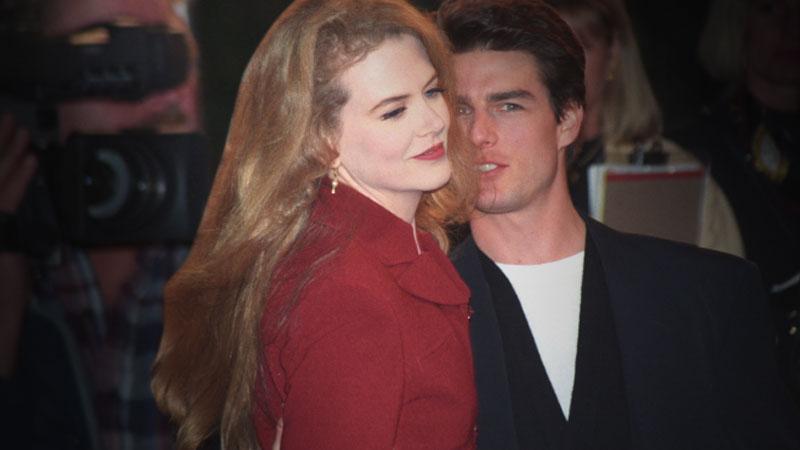 With a new documentary revisiting the Tom Cruise-Nicole Kidman split, RadarOnline.com looks back at when Cruise, like a Mission Impossible agent, allegedly spied on his ex.
As RadarOnline.com previously reported, the documentary Going Clear: Scientology and the Prison of Belief, which premiered at the Sundance Film Festival this past weekend, takes a piercing look at the church and its most famous member.
Article continues below advertisement
Among the notable claims is that the church resorted to "intimidation tactics" to part from then-wife Kidman (who he parted with in 2001).
In relation to the new allegations, Radar looks back at when the A-list hunk was sued by one-time tabloid magazine editor Michael Davis Sapir, who said in court docs that the Top Gun literally spied on Kidman as result of a "long-standing business relationship" with now-convicted private investigator Anthony Pellicano.
In the 2009 suit filed in L.A. County Superior Court, Sapir claimed that "during the time Cruise was about to divorce Nicole Kidman, Pellicano recorded conversations of Kidman and Cruise," and that "Pellicano discussed with at least one of his employees the substance of those recorded conversations."
Cruise's relationship with Pellicano, said Sapir, was "for the express purpose of conducting wiretaps."
The , in 2013, due to the statute of limitations expiring on it.
The new documentary also touches on the issue, as one church member recalls in it, how Tom wanted to tap Kidman's phone to monitor her discussions with non-church members.
Both Cruise and Kidman declined to be interviewed for the documentary.