Exclusive
A New Mission? See Plans For Secret Scientology Bunker Tom Cruise Built As End-Of-World 'Hideout'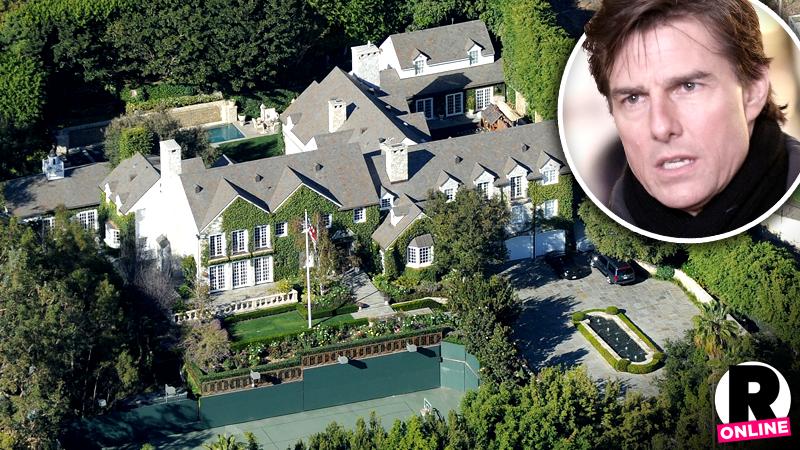 Tom Cruise has prepared for a mission impossible: surviving the end of the world.
RadarOnline.com has learned that the actor built a secret million-dollar underground bunker at his palatial family compound in Beverly Hills.
Ex-members of Cruise's controversial religion, Scientology, believe the bunker was most likely used as a "hideout" in preparation for the end of time.
Cruise splashed out $35 million for his 10,000-square-foot mansion in April 2007. The home sits on 1.3 acres and includes a long gated driveway, a pool and a tennis court.
Article continues below advertisement
Then, according to permit documents from the City of Beverly Hills Building and Safety division obtained by Radar, Cruise spent millions more to excavate the bedrock underneath the estate's existing tennis court.
SEE THE ARCHITECTURAL DRAWINGS
He built what appears to be an underground shelter that includes a basement, gym and laundry facility to be used as a "day staff lounge" with two bedrooms, according to the plans.
But the "bunker" sounds similar to Scientology's "doomsday preparedness" plans, insisted former church insider Marc Headley.
"When something goes down, they know they're going to need a place to hide out," said Marc, who spent 15 years as an employee at Scientology's international headquarters near L.A.
That paranoia extends to Scientology's fear of a nuclear holocaust. As a result, the church built several bunkers, called "time capsules," into the sides of mountains.