Exclusive
Teresa In Danger? 'The Real Housewives of New Jersey' Star Giudice 'Will Be Targeted' By Other Inmates, Warns High-Profile Ex-Prisoner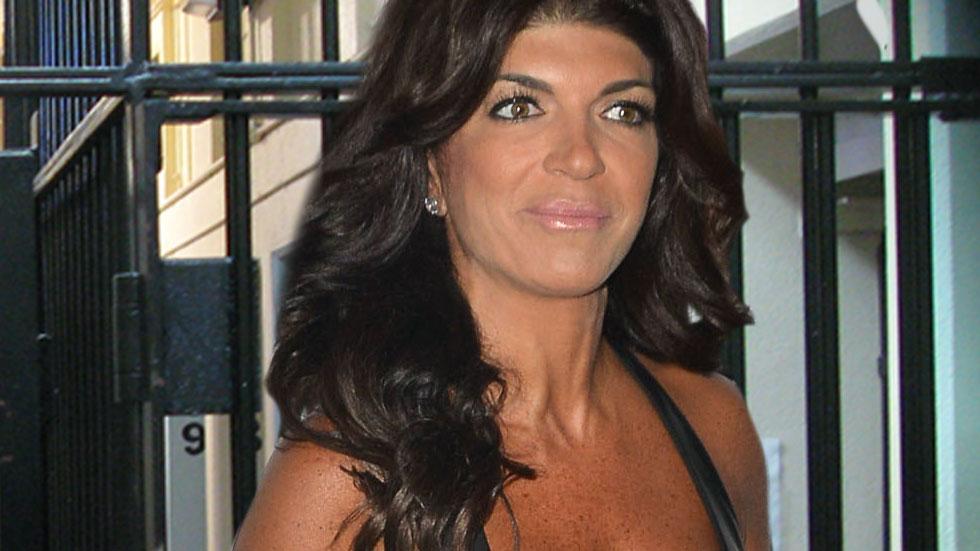 As Teresa Giudice prepares to begin her 15 months federal prison sentence beginning on Monday, RadarOnline.com has learned that she's about to begin the fight of her life.
According to a high-profile former inmate, The Real Housewives of New Jersey star could become an easy target for fellow inmates looking to start trouble!
"When you come into prison in a high-profile situation, it makes you a target," said Jody "Babydol" Gibson, who served 22 months in federal prison in a highly-publicized case similar to that of the Real Housewives of New Jersey star.
Article continues below advertisement
"Teresa is a television star whose federal case involved Hollywood and money and because of that, she will be targeted from the moment she enters the doors," added Gibson, who is also known as "Hollywood SuperMadam" for running a Hollywood escort agency that led to her conviction on prostitution charges.
"She will have to learn how to spend a lot of her time alone.
"The other inmates all will know that she is famous and the way that it works in prison is that if you take out someone who is famous, than you will become famous too.
"To the prisoners, she is their lifeline and will represent the outside world and all of the things that they cannot have."
Gibson has detailed her own experience in her latest book called Convicted.
"There are certain rules that she will quickly learn," Gibson told Radar.
"For example, if she is not up on her hygiene the other girls will complain and they will get everyone to gang up on her."
"Even though Teresa is a strong woman, she must learn to get through her sentence by not accepting favors, not making any friends and not making any promises to anyone."
Article continues below advertisement
Giudice, 42, and her husband Joe Giudice, 42, were convicted to 15 and 41 months in prison, respectively, in October after pleading guilty to multiple counts of fraud.
"There is a good chance that Teresa and Joe will not be able to even see each other while they are serving their time because you are not allowed visitors from anyone who has been convicted of a felony," Gibson addded.
However, because the judge in Giudice's case allowed the couple to serve their sentences separately for the sake of their four daughters -- Gia , 13, Gabriella, 10, Milania, 8, and Audriana, 4, Gibson predicted "they might make an exception for Teresa as it is quite different from any other case."
"Either way, she will only be allowed two visits a week for two hours each."
Do you think that Teresa Giudice will have a hard time dealing with being a target in prison? Let us know in the comments below.