Exclusive
Sorry Giudices! Teresa's Prison Prohibits Visitors From Conjugal Visits, 'Revealing Clothes' & Undignified Behavior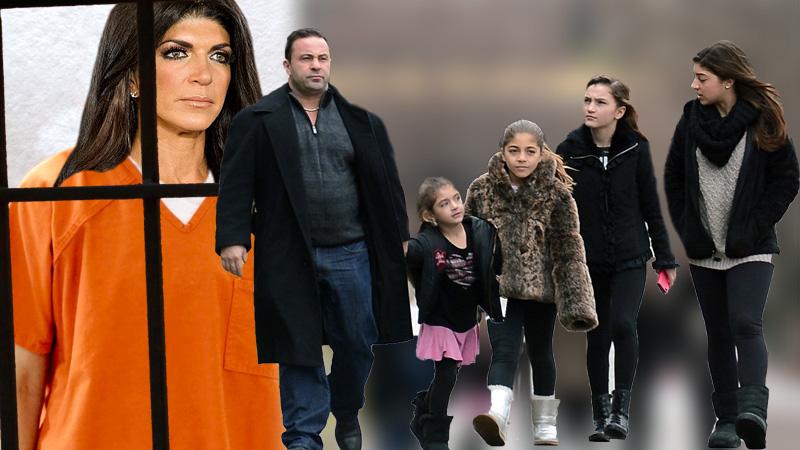 Teresa Giudice may be used to hosting friends and family in her luxurious New Jersey mansion, but she's about to experience an entirely new social scene — and rules of engagement — now that she's behind bars.
RadarOnline.com can reveal that Guidice, 42, must pre-approve family, including parents, brothers, aunts, uncles and cousins, and she is only allowed up to ten non-related friends and associates, such as her attorneys, to see her while locked up during her fifteen-month prison sentence for fraud and tax evasion at a correctional facility in Danbury, Connecticut.
Article continues below advertisement
Those hoping to pay Guidice a visit will also have to get used to the new rules while socializing with the con behind bars. The Real Housewives of New Jersey star's family and friends must only "wear clothing that is appropriate for a large gathering of men, women, and young children," warns the Federal Bureau of Prisons. "Wearing inappropriate clothing (such as provocative or revealing clothes) may result in your being denied visitation."
That means Gia Giudice will have to leave at home the crop tops, miniskirts and other clothes she gravitates toward in her everyday wardrobe and music videos.
Her mom can look forward to guests at her new home during visiting hours on Saturdays, Sundays and holidays, though she may also receive guests during the week. However, Giudice won't have unlimited time with loved ones. "By law, an inmate gets at least four hours of visiting time per month but usually the prison can provide more," the BOP reveals in their list of regulations.
Article continues below advertisement
"In most cases, handshakes, hugs, and kisses (in good taste) are allowed at the beginning and end of a visit," explain prison officials. "Staff may limit contact for security reasons (to prevent people from trying to introduce contraband) and to keep the visiting area orderly."
If Giudice's husband, Joe Giudice, wants to visit, he won't be getting anything more than a quick peck on the lips from his wife, since "the Federal Bureau of Prisons does not permit conjugal visits."
And during her time incarcerated, Giudice might want to forget the table flipping and catfights that first made her famous. "It is important visits are quiet, orderly, and dignified," warns the prison system. "The visiting room officer can require you to leave if either you or the inmate is not acting appropriately."
How do you think Teresa will do behind bars? Sound off in the comments below.