Exclusive
Prison Porno? Joe Giudice Banned From Sending X-Rated Material To Teresa Behind Bars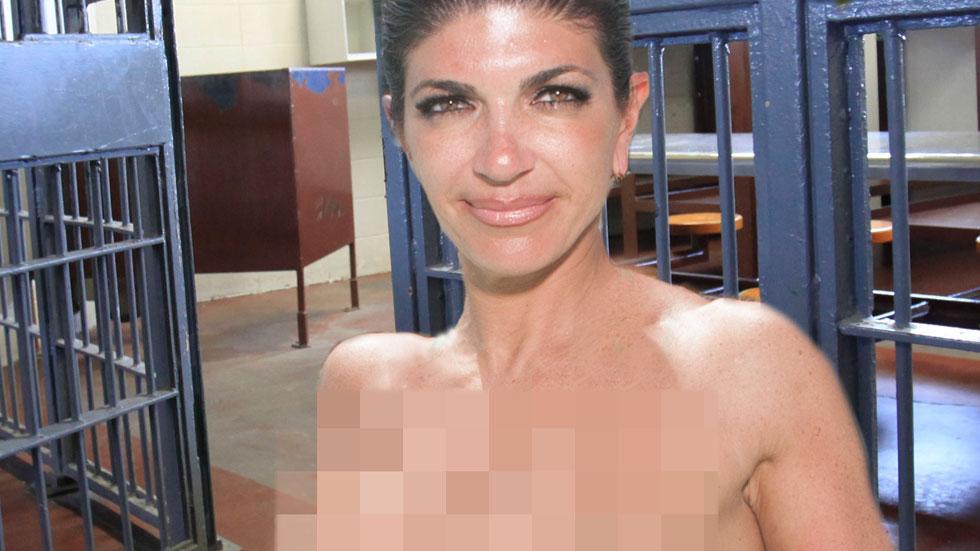 While the Real Housewives of New Jersey star Teresa Giudice is serving her 13-month prison sentence, she may long for the company of her 42-year-old husband, Joe, on cold jailed up nights. But RadarOnline.com has learned, she won't be able to rely on any racy correspondence, since the facility has a ban on X-rated materials!
According to the FCI Danbury website, "sexually explicit material" is prohibited in all correspondence. This means that Giudice's juicy husband won't be able to send her any nude photos for her to cling to in the middle of the night!
Article continues below advertisement
In addition to the explicit photos, the rules state that "Inmates are not allowed to receive packages from home without prior written approval from the inmate's unit team or authorized staff member at the institution. The only packages an inmate may receive from home are those containing release clothing and authorized medical devices." So no bottles of Fabellini can make their way in!
However, there is some good news: Giudice can potentially stay up to date on all the housewives gossip if any magazine publishers feel inclined to gift the jailbird while she is in the slammer. Information on the prison's site specifies that "inmates may receive magazines, hard and paperback books directly from the publisher." The warden, however, gets final say on what makes its way in.