Exclusive
Finding Her Religion — Teresa Giudice's Faith Behind Bars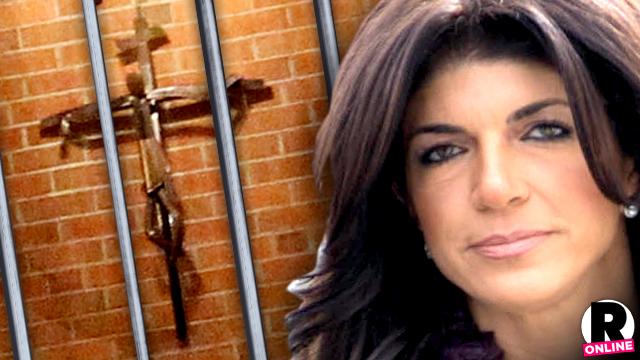 Teresa Giudice can continue to turn to religion to get through her 15-month sentence behind bars.
As RadarOnline.com reported the Real Housewives of New Jersey star at the Sacred Heart Church near her home with her family on Jan. 4, the day before she entered the Danbury Federal Correctional Facility in Connecticut.
And the realty star can continue observing her faith now that she's locked up. "The Religious Services Branch ensures the Constitutional religious rights of inmates," states the Federal Bureau of Prison.
Article continues below advertisement
That means that Giudice will have "pastoral care, spiritual guidance, and counseling," if she needs it, and "chaplains facilitate religious worship and sacred scriptural studies across faith lines."
Giudice's lawyer, James J. Leonard Jr., reportedly gave her a necklace with a St. Christopher and St. Teresa medallion, as well as a set of rosary beads, before she surrendered to prison officials.
"They let her keep all of that," said Leonard. "She was very happy with that, and she told me she would keep them with her all the time."
Guidice, 42, may also now take advantage of a program designed to "improve critical life areas" related to her "personal faith or value system."
The prison's Life Connections Program and Threshold Programs offer inmates like Giudice, "an intensive, multi-phase program which instills values and character through a curriculum of personal, social and moral development."
Do you think Teresa has really learned her lesson now that she's in prison, or is she still not accepting responsibility for her actions?