Exclusive
The Secret Smoothie Ingredient For Weight Loss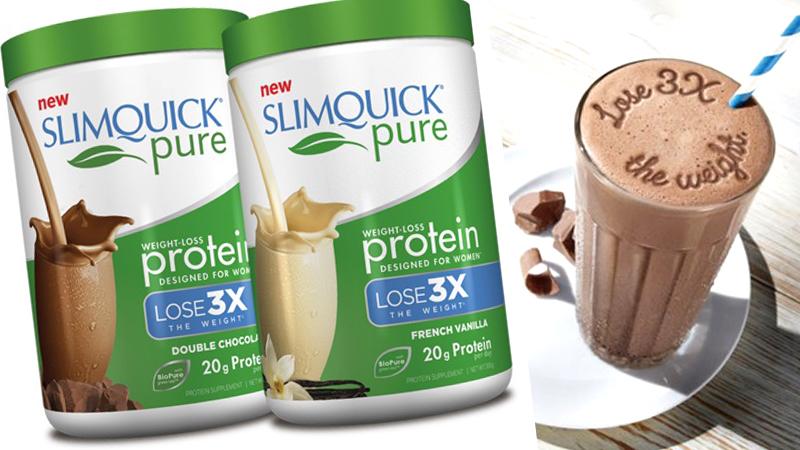 When you lose weight, your body often sheds lean tissue along with fat. But holding on to muscle mass as you get slimmer is crucial to keeping your metabolism from taking a nosedive.
The solution: Whey protein can help you lose weight while increasing your muscle mass and decreasing your body fat, says a recent study in the Journal of the American College of Nutrition.
When researchers analyzed 14 studies of whey protein, they found that consuming it was especially effective when combined with a resistance training program, like this metabolic resistance training circuit proven to melt fat fast.
Article continues below advertisement
If you want an extra pound-shedding boost, add a powder like new Slimquick Pure Protein (available at Walmart) to your morning smoothie, or mix it with water for a pre- or post-gym snack. It also contains Bio Pure Green Tea™, an exclusive extract which in one study helped women lose 25 pounds in 13 weeks, compared to 8 pounds in women who dieted without it.
Whey proteins can be enjoyed on their own (just add water!) or taste great when combined with nutrient-rich fruits and vegetables. Balanced with protein, low-glycemic carbohydrates and healthy fats, this delicious concoction makes for an ideal, healthy meal replacement when you don't have time to sit down to a meal.
Slimquick Breakfast Weight Loss Smoothie
Ingredients:
1 cup spring water
1 frozen banana
1 cup raspberries or strawberries
1 tbsp coconut oil
1 scoop SlimQuick Chocolate Dream Protein Powder
1 tbsp ground flax seeds
1/2 cup spinach
Directions:
Place all ingredients into a blender and blend until smooth.