Jake Gyllenhaal Spotted Getting Cozy At The Golden Globes With 'Constellations' Costar Ruth Wilson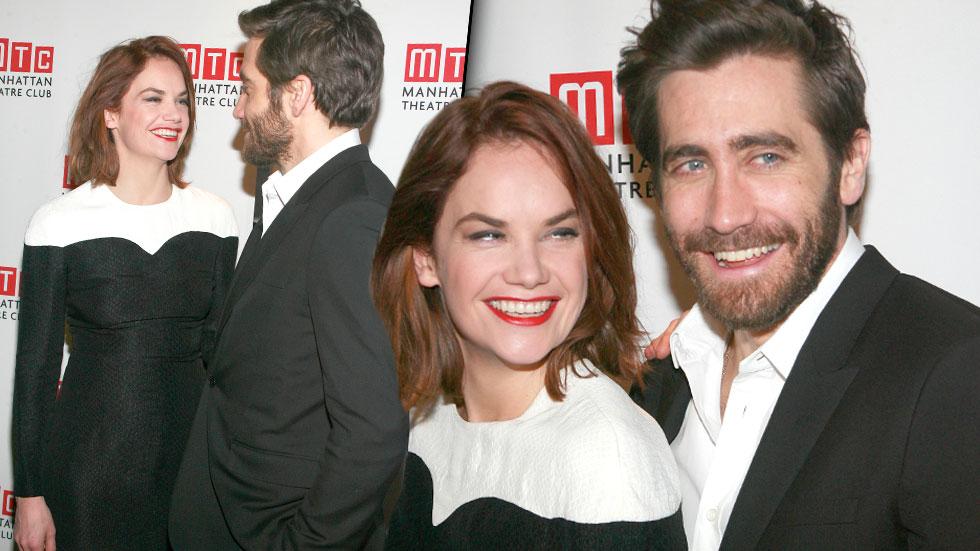 Art imitates life; life imitates art – at least for Jake Gyllenhaal!
According to Star magazine, the Hollywood hunk took a break from the big screen to star on the Broadway stage, but things seem to be heating up off stage as well. Ruth Wilson, Jake's Broadway costar, plays his lover in Constellations, and has reportedly caught his eye outside of the "office."
While Jake opted to bring sister Maggie as his date to the Golden Globe Awards this year, witnesses say he made sure to meet up with Wilson – quietly of course – backstage.
Article continues below advertisement
"Jake and Ruth were kissing by the stage entrance," an onlooker said. "They looked really sweet together."
Later, the pair put their affection in the spotlight, attending a star-stacked after party at the Chateau Marmont. Insiders say they played the happy couple for the entirety of the evening.
Wilson was spotted chatting with Maggie and Jake even ended up introducing her to ex girlfriend Reese Witherspoon!
Looks like they might be an item, ladies and gents.
Do you approve of Jake's new romance? Sound off in the comments below!