Exclusive
Sudden Split! Mandy Moore Files For Divorce From Singer Ryan Adams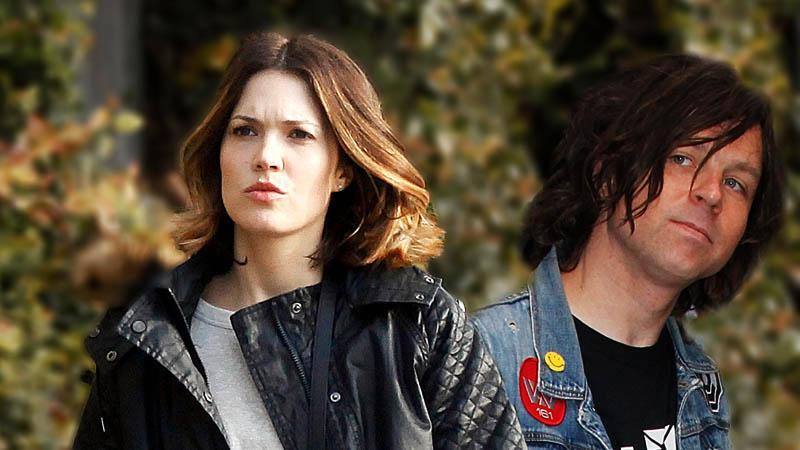 Mandy Moore and Ryan Adams are no longer in harmony. Just months after she provided backing vocals for his latest album, Moore has filed for divorce, RadarOnline.com has learned exclusively.
Moore cited irreconcilable differences and asked for spousal support from Adams. She listed the date of their separation as to be determined.
Moore, 30, and Adams, 40, married in March 2009, and shared several artistic collaborations since then. They first duetted on the song, "Empty Rooms," in 2011, and in recent weeks, Adams was reported to be helping Moore record a follow-up to her last album, 2009's Amanda Leigh.
Article continues below advertisement
But signs of trouble surfaced in recent months. In September 2014, Adams stunned the hosts of an Australian radio show when he ended an interview over questions about his marriage.
Asked to discuss Moore, he said, "I just don't share at all about my personal life." And when the interviewer refused to drop the subject, Adams hung up.
"The deal is this," he later explained. "I'm a private person and I'll be a gentleman and say I'm not talking about my marriage ever. I'll never talk about it. Ever."
He also seemed to be expecting bad news just hours before Moore's filing, when he wrote on Instagram that he was anticipating "panic attacks" over the weekend.
Moore filed in L.A. while he was away in New York for an appearance with Late Late Night with Seth Meyers.
The couple never had any children, but raised what Moore recently called a "little zoo:" seven cats and two dogs as of August. Who'll get custody?
Story developing.
Watch: Happier times, Mandy Moore and Ryan Adams go shopping together