Monster-In-Law! Mama Joyce Slams Kandi Burruss' Husband Todd Tucker -- 'I Just Wanted Her To Marry Somebody Who Had As Much As She Does'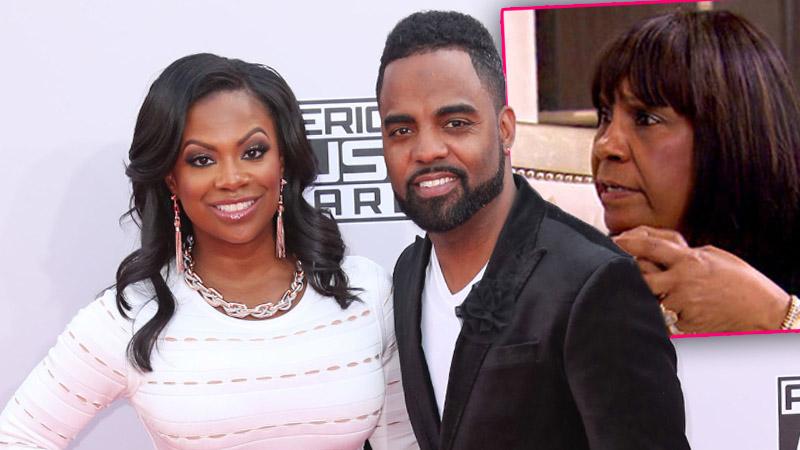 Article continues below advertisement
"I didn't take from Kandi, I didn't use her ever," Mama Joyce told RadarOnline.com.
"Kandi respects me and Kandi knows I raised her by myself and I sacrificed for her and I never spent her money. I was the one that helped her accumulate what she has."
The RHOA villain said that she is very protective of her daughter and slammed Todd.
"I want my child to be happy and I didn't want her to be taken advantage of. I wanted Kandi to marry somebody that had as much as she did."
But she is resigned to the fact that Kandi didn't listen to her warnings.
"I made up my mind that if that's who she chose then I am happy for her. I am not going to stress about it and I'm just going to accept it."
Mama Joyce conceded that Kandi's husband has been working hard lately, telling RadarOnline.com: "Todd is doing well now. He has a show and I hope they stay together and be happy. I have accepted that they are together and she loves him."
Noting that she has been called "terrifying" by critics, Mama Joyce defended her harsh words, saying: "I think I am just straight up. People that know me love me to death. But I'm real. I say what other people are thinking because I don't think there is anything to hide."
Admitting that she sometimes gets "in trouble" for what she says, Mama Joyce told RadarOnline.com she has no regrets.
"I guess I don't care. Who's gonna check me boo?"