Madonna's New Material Girl Campaign Revealed, Starring Disney Actress Zendaya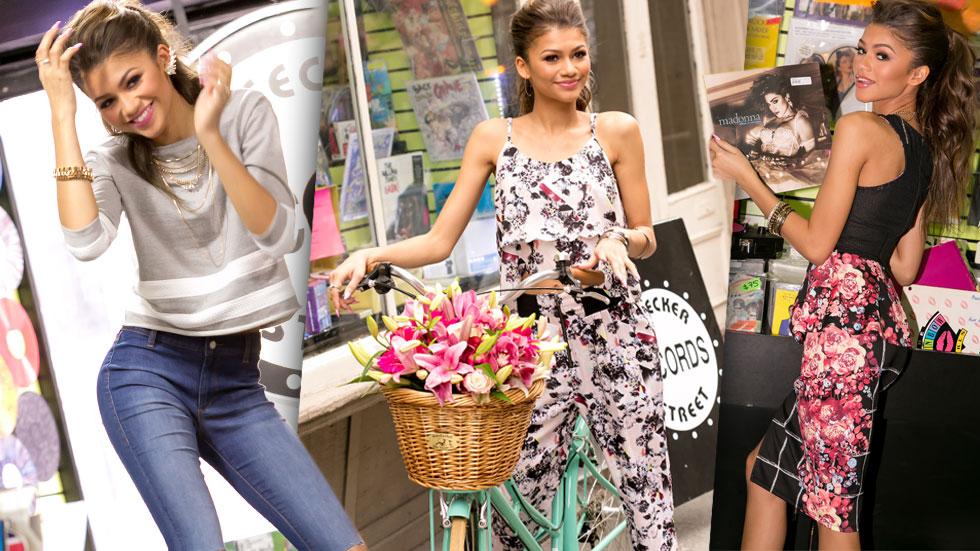 Madonna and daughter Lola are unveiling the new Spring 2015 Material Girl campaign, "Record Riot" starring platinum-selling artist and Disney actress, Zendaya.
Material Girl shot the starlet in a series of upbeat images at famed Bleecker Street Music store in New York City's West Village, where she danced around the hip record store listening to beats from Madonna and scoped out the eclectic record selection.
Article continues below advertisement
"I think Madonna is one of the biggest influencers the world has every seen, in fashion," Zendaya gushed. "She created a style. If anyone were to do that nowadays it's like no, that's Madonna."
"When Madonna instagram'd a picture of me," the acrtress continued, "I think I died, came back to life again, then I had a party, and then I died again, came back again, went to heaven, said hello to everybody, came back down, and here I am. It was crazy, it was awesome."
Watch the video on RadarOnline:
The multi-media marketing campaign will debut in February issues of fashion and lifestyle magazines, as well as online, outdoor, in-store and in Macy's marketing collateral.
Find out more about the Material Girl campaign here.