Exclusive
Stop The Music! La Toya Jackson Pays Up To End 'Startin' Over' Fraud Lawsuit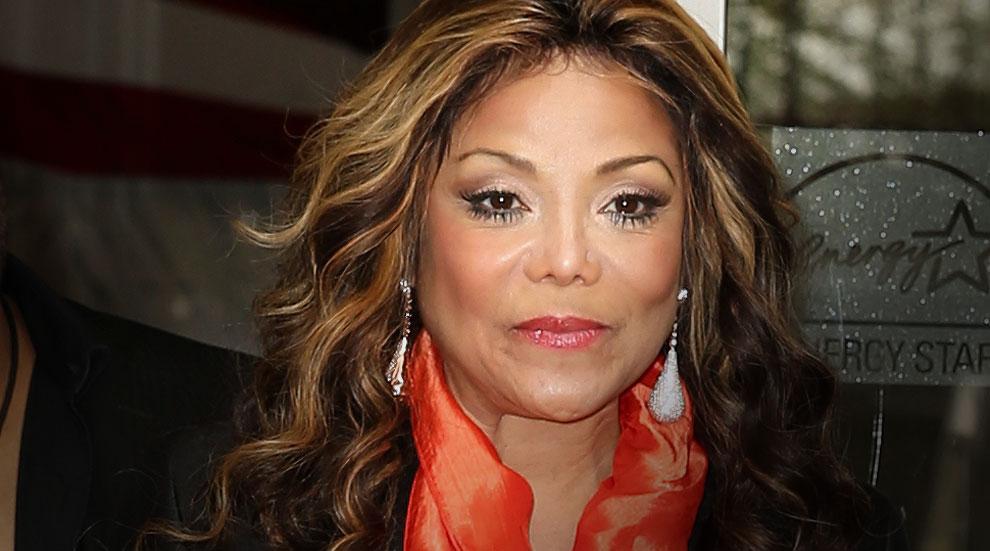 La Toya Jackson decided to settle with a man who sued her, claiming she defrauded him when he invested in her music a decade ago, RadarOnline.com has exclusively learned.
What Michael Jackson's sister is paying Kevin Fitzpatrick is a secret, but it ends the investor's claim that the singer and her manager, Jeffre Phillips, took $100,000 to help record her comeback album Startin' Over in 2005 and withheld his share of the profits.
Article continues below advertisement
Startin' Over was never officially released, though it leaked online. And Jackson did have some success with an extended play record titled Starting Over — its title differing from her previous album by one letter — when it was officially released in 2011.
Fitzpatrick's complaint stated that he doubted the money he invested was even used to make an album.
Jackson and Phillips argued the lawsuit should not have been filed in federal court in Philadelphia because neither lives, visits or owns property there. They also pointed out that it was Ja-Tail Records, not them individually, who signed the investment deal.
The undisclosed monetary settlement is not revealed in a court filing that dismisses the fraud complaint, but it includes a provision that Fitzpatrick can "petition to re-open the case in the event defendants violate the payment provisions of the parties' Settlement Agreement and Release."