And You Thought Racing Was Dangerous! NASCAR Driver Kurt Busch Claims Ex Was Expert Assassin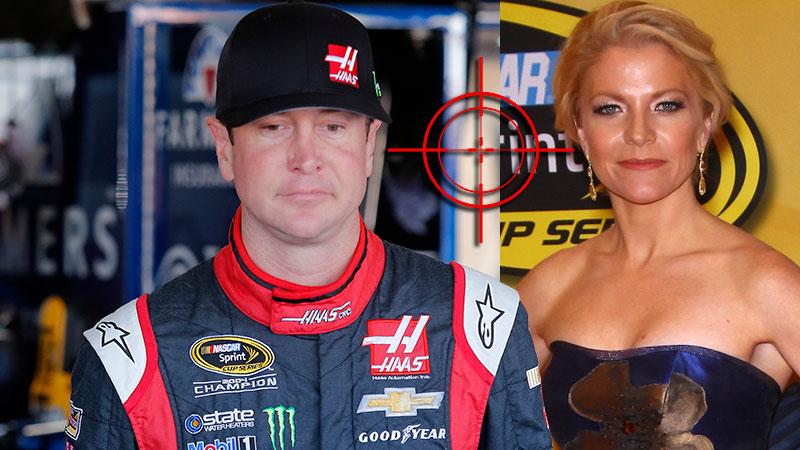 NASCAR driver Kurt Busch told a Delaware court Tuesday that he thinks his ex-girlfriend Patricia Driscoll is a secret assassin, recalling an occasion in which he saw her in an evening gown drenched with blood.
Busch, who was in court to answer to a no-contact order requested by Driscoll, said that he believes Driscoll was dispatched on international missions -- through Central and South America, as well as Africa -- to kill.
Article continues below advertisement
"Everybody on the outside can tell me I'm crazy," he said in the courtroom, "but I lived on the inside and saw it firsthand."
Busch said Driscoll had admitted to him her profession, even showing him photographs of individuals she'd gunned down. He said that she, in part, helped inspire a character from the film Zero Dark Thirty.
Regarding the evening gown incident, Busch said that on the evening in question, they had been in El Paso, Texas when Driscoll departed clad in camouflage gear; she came back later wearing a trench coat, eventually unveiling the bloody garment.
Watch the video on RadarOnline.com
Visit NBCNews.com for breaking news, world news, and news about the economy
Earlier in court proceedings, the couple's former personal assistant Michael Doncheff said that Driscoll had revealed her top-secret career to him, once boasting, "I take down foreign governments. I own Washington."
Driscoll brushed off Busch's accusations as "outlandish," adding that the race car driver was citing "a fictional movie script" she's been working on since 2007 -- one that she let him read.
Article continues below advertisement
"These statements made about being a trained assassin, hired killer, are ludicrous and without basis and are an attempt to destroy my credibility," Driscoll told the AP, adding that Busch's own attorney probably doesn't believe his client.
The calls for the no-contact order came after Driscoll accused Busch of assaulting her in his motorhome a week after he broke things off with her last fall, grabbing her throat and smashing her head into a wall three times. Busch said that he was trying to console Driscoll when she made an unannounced visit, and cupped his cheeks in her hands.
A detective in the case said that Busch previously said "that her head tapped the wall as he was doing that."
The court's decision is expected to be handed down in a few weeks.