Exclusive
Sister Support System: Kim Kardashian Turns To Khloe For 'Infertility Struggle' Advice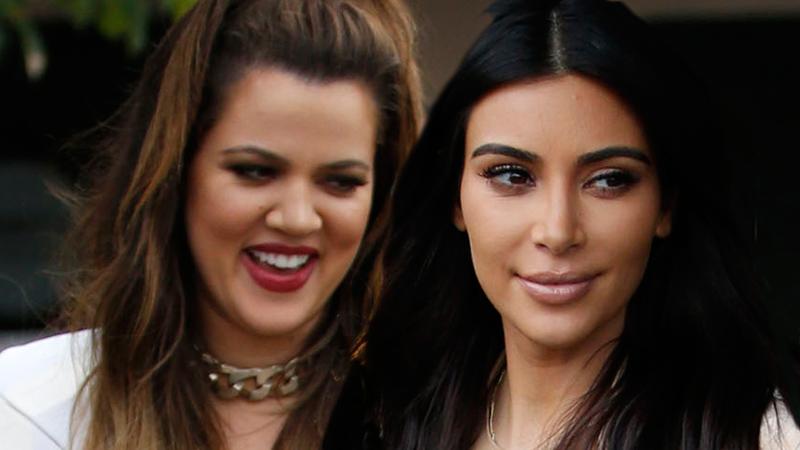 Kim Kardashian recently revealed that she is having a "challenging" time getting pregnant with her second child with Kanye West. But in her hour of struggle, RadarOnline.com has learned, she's found a source of support close to home — her younger sister Khloe.
"Khloe is the only one in the family that for advice," a Kardashian family insider says. As Kardashian fans know, Khloe has been through the heartache of infertility too.
Article continues below advertisement
In a 2013 episode of Kourtney & Kim Take Miami, Khloe revealed that she was having a difficult time getting pregnant with former husband Lamar Odom. Coincidentally, Kim offered her support to Khloe and said, "Let's go to the doctor." Khloe and Odom eventually split.
More than two years later, Khloe now has a chance to repay her sister. The source says, "Khloe just gets what she is going through and how hard it is."
The 34-year-old mother to North West, 1, and her rapper husband, 37, "have been trying for several months now because Kim wanted the baby to be out in time for summer," the source tells RadarOnline.com.
"Kanye keeps telling her that it will happen and not to worry, but she is worrying. She is beginning to think that there is something wrong with her."
"Kim lives an incredibly healthy life," says source. "She does not drink, does not smoke, does not do drugs and works out religiously. Fertility treatments are expensive, but to her money is not a factor."
Article continues below advertisement
Taking the lead from Khloe, the family insider says that "Kim is now exploring several options, such as surrogacy, in vitro fertilization and other types of advanced insemination procedures."
As RadarOnline.com previously reported, on Jan. 11, Kardashian told reporters at E! International Press Junket, "When you're not planning it, it happens. It's just how God works. And when you want it so bad, it's not happening."
Do you think that Kim Kardashian and Kanye West should consider adoption for their second child? Let us know in the comments.