Exclusive
Game On! Katy Perry & John Mayer Super Bowl Duet? 'It Was Her Idea,' Insider Says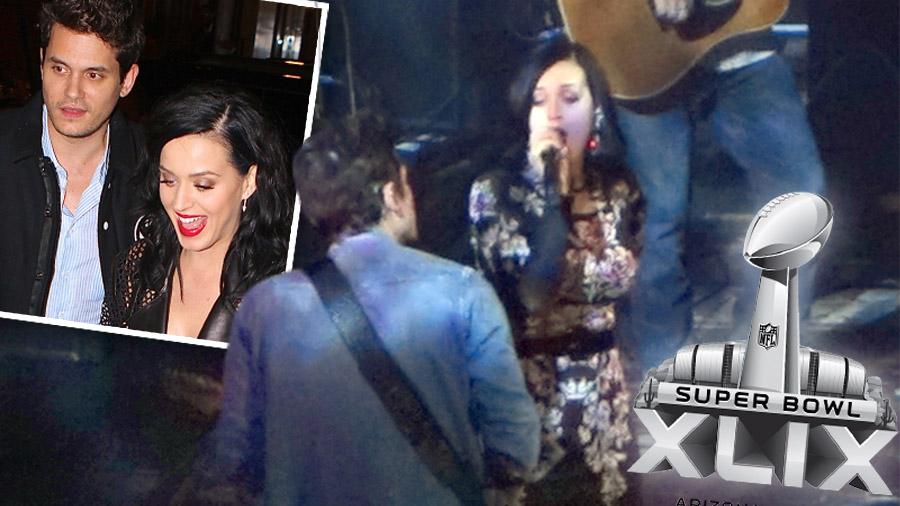 Katy Perry and her on-again boyfriend John Mayer love making sweet music together! So now that their relationship has revived yet again, will he be joining her onstage for the most important performance of her life at the Super Bowl this weekend? A performance insider told RadarOnline.com what fans can expect.
"Katy is definitely bringing John with her on Sunday and there were talks that the couple would do a duet," the source revealed.
Article continues below advertisement
"It was her idea," the source said. "Katy was really trying to push for him coming on stage. She still is."
But sorry Mayer fans! He turned her down.
"John was simply not into it," the source claimed. "He said that he was having some vocal issues related to his throat condition."
Adding to the speculation, the pop star held a press conference about the halftime show on Thursday and said, "I have a couple of tricks up my sleeve. I can't tell you everything. I'm going to let people think about it."
The 2015 Super Bowl is this coming Sunday in Phoenix, Ariz., and Perry "has been working incredibly hard because this is her biggest gig ever," the source told Radar. "Her outfit are insane. It is going to be a great show."
"Katy is such a perfectionist and has been 100 percent hands-on about every aspect of the halftime show on Sunday."
But she's not leaving anything up to chance: "Her vocals are pre-recorded," the source said. "They do this in case anything happens. But she will have a live mic on."
According to the football insider, "She has been a joy to work with and treats all her people with the same respect that she gets from them. She's a true professional."
Do you think that John Mayer should join Katy Perry onstage at the Super Bowl Halftime Show? Let us know in the comments below.