Jennifer Lopez Shares Her Secrets On Staying Happy & Healthy with Dr. Oz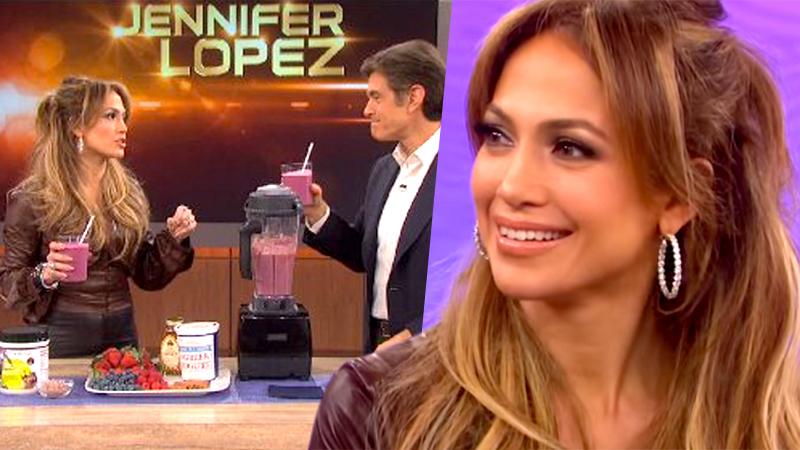 Jennifer Lopez is getting hotter each year!
The seriously sexy and toned 45-year-old mother of two revealed the secrets behind how she stays so fabulous, on top of juggling a movie, television, and music career to everyone's favorite doctor, Mehmet Oz.
Besides staying active, watching her diet, and drinking tons of water, J.Lo credits her new partnership with BodyLab, a wellness brand that makes unique protein blends formulated by women, specifically for women.
Article continues below advertisement
On her Friday appearance on The Dr. Oz Show, the star talked more about BodyLab, which is all about empowering, encouraging, enabling, and educating women to love their bodies, to be strong, confident, and the happiest versions of themselves. (For more, see Jennifer Lopez on !)
Want to get started? Try BodyLab's super popular 7-Day Ultra Fast Slim Kit, a detox, cleanse, and probiotic with a 7-day total-burn that promises to reset your body's metabolism and boost your energy, or one of the line's supplements, like Thermodynamic Total Burn or Endurance Boosting Deep Tissue Oxygenator.