JWoww Gives Her Baby A 'Jersey Shore' Makeover Complete With Wig, Sunglasses & Fake Boobs!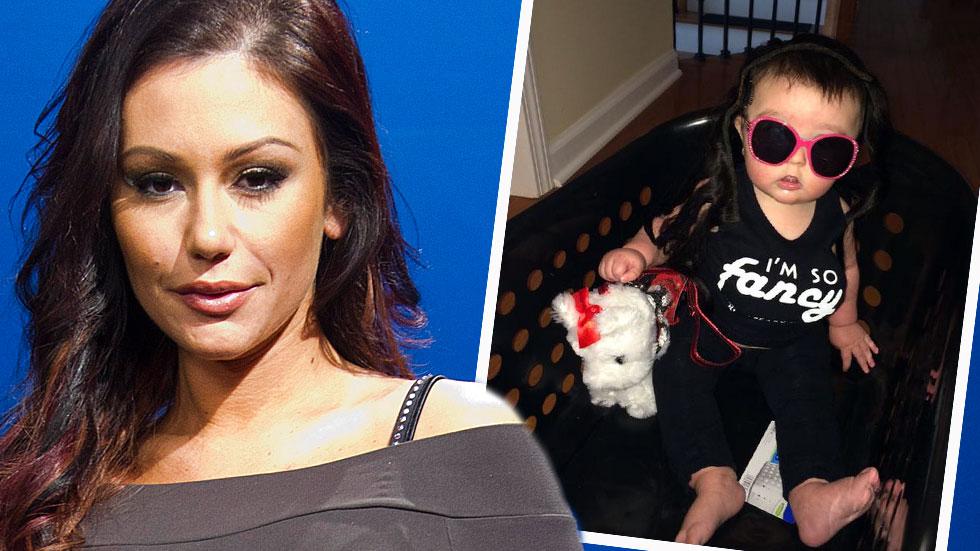 Jenni 'JWoww' Farley has turned her daughter into her mini-me!
The Jersey Shore star dressed up baby Meilani in a wig, sunglasses and even fake boobs as a joke while trying to decide who the tyke takes after in the looks department, Farley or her husband, Roger Mathews.
"So Roger and I are always trying to figure out who Meilani looks more like, me or Roger?" Farley wrote on her blog. The couple then tested out some his-and-hers styles to help them decide.
Article continues below advertisement
Then, JWoww wrote, "we gave her some hair extensions, fake boobs and some hot pink sunglasses and she definitely looks more like me! LMAO!"