Exclusive
Over The Line? 'Teen Mom 2' Star Jenelle Evans Apologizes For Insulting Veteran During Recent Brawl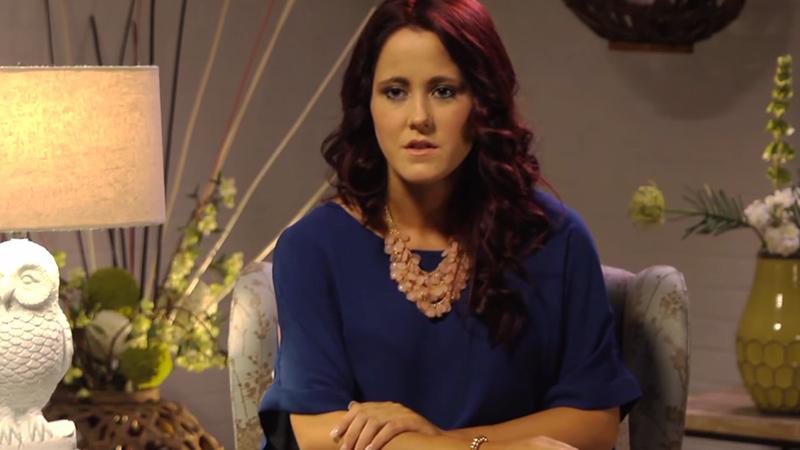 Did controversial Teen Mom 2 star Jenelle Evans go too far this time? Fans have slammed the reality TV queen after video emerged of her insulting a veteran during a nasty brawl. But a source close to Evans tells RadarOnline.com exclusively that she regrets what happened in the heat of the moment — and wishes people would take her public apology to heart.
In the video, published yesterday on Radar, Evans can be heard telling her fiancé's brother Noah, "I hope sic you would have died in combat," "I hope you f***ing die," and, "I heard your best friend got killed in the war."
Article continues below advertisement
Followers have unloaded on social media about their thoughts on Evans' heated exchange.
"Obviously some comments were made to Jenelle that made her angry but there is no justification for wishing death upon someone," Tory R posted under the video on Youtube. "People that die in combat are fighting for her and her family and for Jenelle to say that is unbelievable."
"What a complete sick, twisted, dumb, psychopathic hypocrite," Alexis Brett commented.
"The girl has 13 mugshots and no custody of Jace," JeremyNG25 added. "She's a criminal and a drug addict and slams people who serve our country. She even joked about his friend dying in combat but she's a good mother?? Lol"
But what those comments don't take into account is that Evans has since apologized, privately and publicly.
"Jenelle told Nathan's brother she was sorry and shouldn't have said those things," a friend of Evans tells RadarOnline.com.
And Noah has moved on from the fight too.
"Nathan's brother has also said sorry to Jenelle," the friend says.
But despite the family moving forward, Evans still issued a public apology on her Twitter on Jan. 17.
Said a source, "She is just trying to move forward and wait for the hate on social media to end."