Jeana Keough In Talks To Return To 'Real Housewives of Orange County'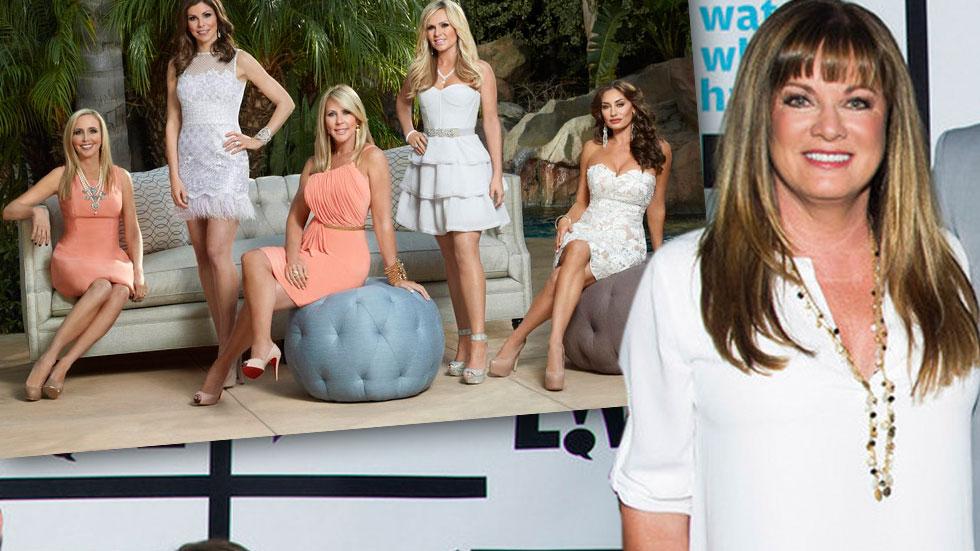 Jeana Keough is negotiating her return to The Real Housewives of Orange County, as producers are looking to the past to boil up future drama, RadarOnline.com has learned exclusively.
"Bravo has reached out to Jeana," an insider dishes. "They have asked her what is going on in her life with the hopes of understanding what a potential storyline for her could be."
The 59-year-old "has had lots of changes going on in her life," the source continues. "Her daughter recently got married, her oldest son is dating someone new, and she has two exchange students that live with her and keep her busy!"
Article continues below advertisement
The last time we saw Keough on screen, she made up with Tamra Judge, 46, after an ongoing feud involving Judge's ex-husband that had ended with Judge losing her cool and viciously throwing a drink in Keough's face.
While Judge may have made up with Keough, last we saw, Judge was not on the best of terms with co-star Vicki Gunvalson -- but hot tempers have cooled since then.
"Vicki and Jeana are still good friends," the source said. "Vicki has made it publicly known on social media that she would love Jeana to come back, and the two definitely would have a great relationship."
While one could intimate that the tension between Gunvalson and Judge could lead to Keough being used to stir the pot, the insider insisted production would have another reason for wanting Keough back: To act as a peacemaker.
Producers could "likely could use her for this role," the insider said.
Since leaving the show, Keough has been working on getting in shape, as evidenced by her impressive body transformation.
Article continues below advertisement
"Jeana looks better than ever, which would only add to her confidence on the show," the insider said.
The source wrapped up with spilling the tea on what Keough's position likely would be on the show if she does return.
"Since the show was initially built around Jeana, it wouldn't make sense for her to be a" part-time cast member, the insider concludes with telling us. "Hopefully they would want to honor her legacy in the franchise and give her a full-time position."
Do you think Jeana Keough should return to the show? Let us know in the comments below.