Gwyneth Paltrow Discusses 'Painful' Divorce As Chris Martin Reportedly Spends New Year's Eve With JLaw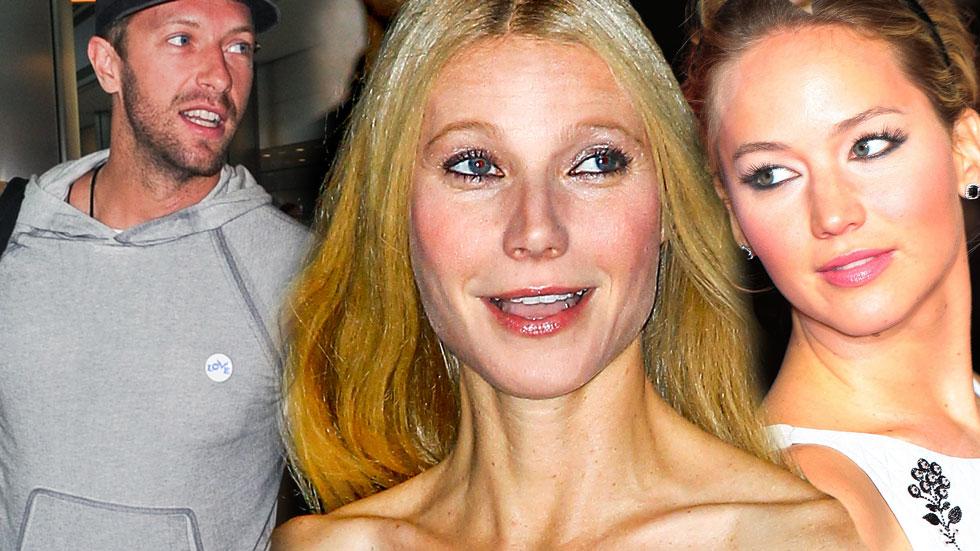 Gwyneth Paltrow is opeing up about her split from Chris Martin just as rumors swirl he spent New Year's Eve with ex-girlfriend Jennifer Lawrence.
"It's painful, it's difficult, it might be easier to say, 'I never want to see you again,' but what good does that do anyone?" Paltrow tells Harper's Bazaar UK. "We've made a lot of mistakes, and we've had good days and bad days, but I have to say, I'm proud of us for working through so much stuff together - and not blaming and shaming."
Article continues below advertisement
Paltrow and Martin announced their "conscious uncoupling" in March after 11 years of marriage. They have two children together, Apple, 10, and Moses, 8.
"Of course, there are times when I think it would have been better if we had stayed married, which is always what your children want," Paltrow said. "But we have been able to solidify this friendship, so that we're really close."
So close, in fact that Martin reportedly spent Thanksgiving and Christmas with Gwyn and the kids. However, he may have put his foot down on celebrating New Year's Eve with his family.
A photo of Lawrence and Martin having dinner at a sushi restaurant in Las Vegas popped up on social media. The pic was allegedly taken Dec. 31, however some viewers commented that is was snapped Dec. 30, according to The Daily Mail.