Exclusive
Too Dangerous! Doctor Slams 'Friday Night Tykes' Show, Says Tackle Football For Kids Is 'Legalized Brain Trauma'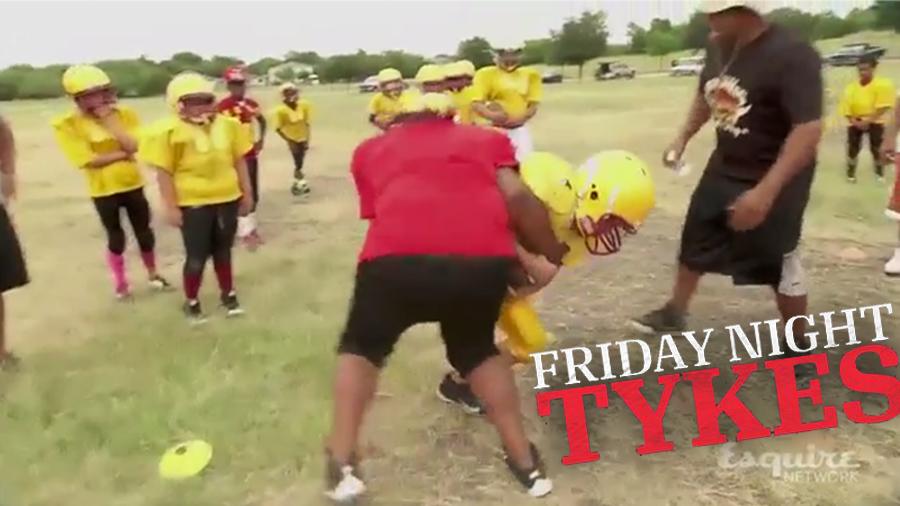 The controversial television show Friday Night Tykes is returning on Tuesday night with a new episode that features an 11-year-old girl joining the boys tackle football team, but renowned doctor and industry expert Dr. Robert Cantu slammed the show, telling RadarOnline.com in an exclusive new interview that it glorifies "legalized brain trauma."
The show will feature Zoe Robinson, a "5'8" lineman eager to show the world a girl can handle tackle football," the Esquire network said in a press release, and featured her on the field in an sneak peek clip obtained by RadarOnline.com.
Article continues below advertisement
Dr. Cantu, the Clinical Professor Department of Neurosurgery and Co-Director Center for the Study of Traumatic Encephalopathy, Boston University School of Medicine, Boston, MA and Senior Advisor to the NFL Head, Neck and Spine Committee, told RadarOnline.com that multiple studies have shown that "there should be no full body checking and no tackle football for children before they're 14."
The author of Concussions and Our Kids said the show "in general encourages bad behavior. The young brain is more vulnerable than the adult brain and you don't have to hit very hard to injure the brain. Data show, taking hits as high as are seen in high school football players show a greater incident of problems later in life with intellectual function an depression."
Dr. Cantu tells RadarOnline.com that he "strongly believes young children should not be taking blows to the body and the head. This is not rocket science. It is not good to take brain trauma. You wouldn't allow me to crack a pillow as hard as I could over your child's head 100 to 200 times. That is less than what happens when there is a hit in football. It is legalized brain trauma."
He said that there are ways for children to play football safely, but not the way that young Zoe Robinson is playing.
"It they take tackle out for young kids under 14 they can still play the sport. All that has to be done is to modify one little factor in the sport."
Friday Night Tykes airs Tuesday, January 20 at 9/8c on the Esquire Network.