Exclusive
Dick Cavett Claims His Old Friend Bill Cosby Suffers 'Extreme Mental Pathology'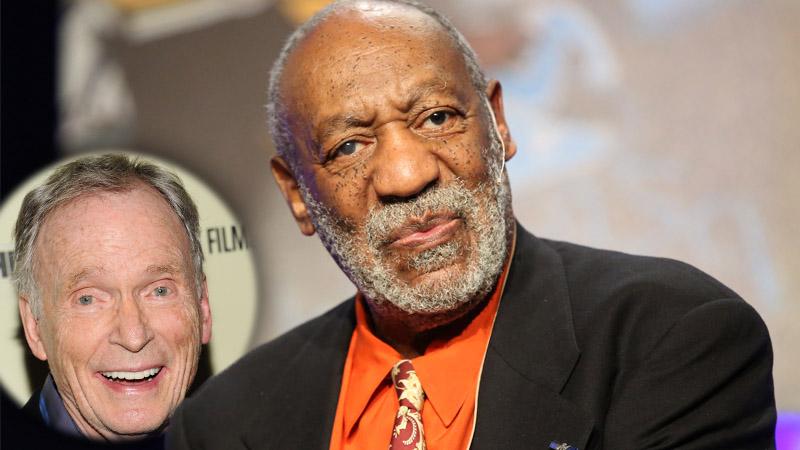 Dick Cavett suggests his old pal Bill Cosby is mentally ill, but he's not sure he should feel sorry for the comedian who's accused of sexually assaulting dozens of women over decades.
"It's a great shame" Cavett tells SiriusXM's Stand Up with Pete Dominick. "Clearly you have a case of extreme mental pathology and why that wasn't noted and treated, instead of apparently protected and coddled, I don't know."
Article continues below advertisement
Cavett, a legendary talk show host, says he's known Cosby since both started on the stand up comedy circuit in the 1960s.
"I also feel very sorry for the women whose lives were, in some cases, were virtually ruined, as you can see from their testimony… about nightmares, their sexual dysfunctions, their horrors," Cavett says.
Cavett calls it "crazy" that Cosby still tours and sells out shows despite the scandal.
"Everything about it baffles me," he says. "I can't think of a precedent for it. People will applaud murderers and ex-Nazis if they get up to speak in places, not that Bill is either of those."
Cosby's alleged actions are "as bizarre a thing as I can imagine," his old friend says. "I don't know how sorry to feel for him because I don't know what his mentality must be for him to be able to do those things."
Cavett rejects the suggestion that Cosby should be considered "innocent until proven guilty.'"
"That's the most misunderstood phrase in the American system," he says. "It doesn't mean what people think it does. If you're innocent then proven guilty, were you innocent? It's the presumption of innocence which refers to the fact that you don't have to prove you're innocent, they have to prove you're guilty. It's not a rule of law, it's a rule of evidence."