'Shady' Lady? 'RHOA' Newbie Demetria McKinney Slams Frenemies Phaedra Parks & NeNe Leakes — They're 'Not On My Radar'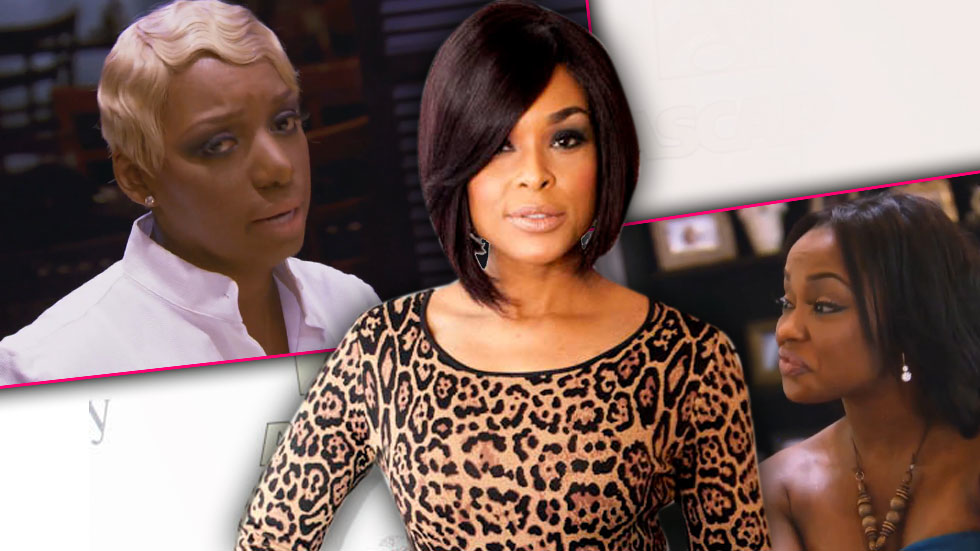 She didn't come here to make friends! The Real Housewives of Atlanta star Demetria McKinney is slamming her co-stars Phaedra Parks and NeNe Leakes in a new interview with RadarOnline.com, insisting she joined the show to promote her music career — and not to play nice with her co-stars.
"I think that people are worried about standing up to these ladies because these ladies actually matter to them," McKinney says. "I'm not saying that to be shady, but before this I had my own thing going on. I had my music in progress. I had my acting in progress for about 10-plus years."
Article continues below advertisement
Parks and Leakes can keep their to themselves, she says. "These were not people that I sat here and idolized or dreamt of being friends with," McKinney tells RadarOnline.com. "If they didn't care for me or take to me, fine, as long as they kept my name out they mouth and were respectful."
But McKinney hasn't been quite so lucky. Parks recently slammed the actress and singer, suggesting that at 35, she was too old to pursue a music career.
McKinney won't be stopped, however. Jennifer Lopez, 45, "is still kicking a**," she notes. "Beyonce is 33. Tamar (Braxton) came into reality television and made it do what it do with her stuff and she's older than me. And if we want to get really personal, Porsha is two years younger than me and trying to flatline her way into music."
Fans can hear for themselves if McKinney has a chance at success when "Trade It All," the song she was recording when Parks and Leakes attacked her, hits iTunes in a few weeks.
Still, McKinney insists, "I don't necessarily care for Phaedra, but I don't wake up in the morning figuring out what I can say about how she looks, her situation or what she shouldn't be doing. She's not on my RadarOnline.com like that."
But joining the show hasn't been all bad. She says she has made a few friends among the housewives: "I'm very grateful to have met Claudia and Cynthia and Kenya, even Kandi."