Exclusive
'RHOA' Sex Tape Scandal: Claudia Jordan's Ex Claims She Starred In XXX Film — And Could Leak It!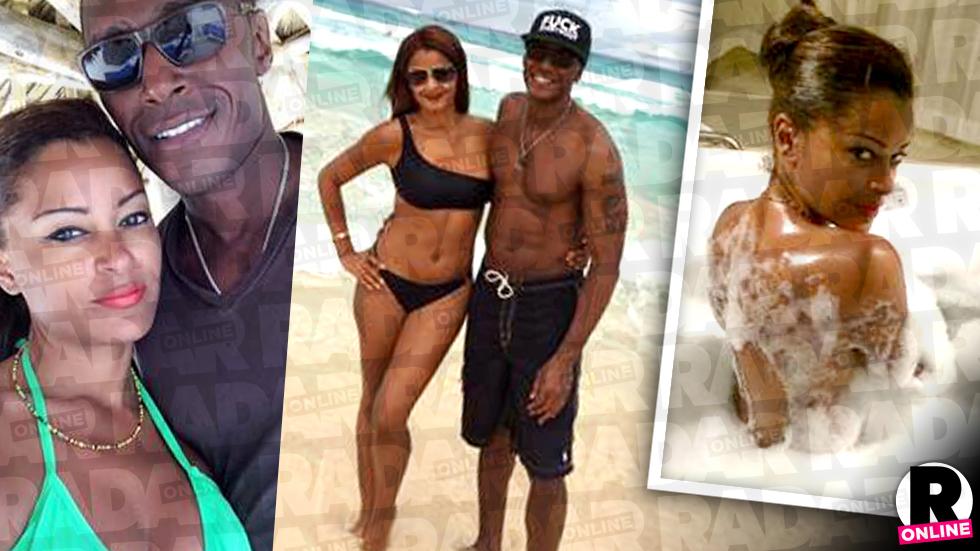 Just days after NeNe Leakes slammed her Real Housewives of Atlanta co-star, Claudia Jordan, for having "slept with everybody," the former Deal or No Deal model's sex life is under fire again. In an exclusive interview with RadarOnline.com, Jordan's ex claimed that she shot a XXX sex tape with him – and he'll sue her if she releases it!
Joel Randell told RadarOnline.com that he and Jordan filmed a raunchy romp in a hotel room in Punta Cana, Dominican Republic in December 2013 with her iPad.
Article continues below advertisement
SEE THE STEAMY PHOTOS FROM CLAUDIA'S VACATION WHERE SHE SHOT THE SEX TAPE HERE
"There are three separate tapes of one particular evening," Randell said, noting that each was about 10 minutes long. He claimed that he watched them with Jordan afterward, but that she never gave him a copy of their filmed explicit acts.
The couple broke up and Randell moved on — until he saw a recent post on her Instagram page. Featuring the back seat of her car with shattered glass, it was accompanied by a caption claiming her laptop had been stolen.
"After the reported 'robbery' of her laptop from her car last week, it became clear to me that Claudia is likely planning to leak the tapes," Randell alleged. "The car break-in was staged. She would never in a million years leave her laptop in her car unattended. She's on her laptop constantly, and she has way too much personal information on it. She's probably planning to leak it to bolster her storyline on RHOA."
The private films were never intended for public viewing and Randell swore he plans to do everything he can to keep them private.
"If the tapes are leaked, or even if screen grabs with images of me come out, I'm suing Claudia AND the outlet who posts them for defamation," he warned.
Randell told RadarOnline.com that their four-month relationship "started out great. We took off like the space shuttle, and exploded in the atmosphere just as fast. Our breakup ended in a horrible fight, and we haven't spoken since."