Exclusive
Will Lil Wayne Appear On Christina Milian's Reality Show? The 'Rebel' Singer Sets The Record Straight On Her Rumored New Love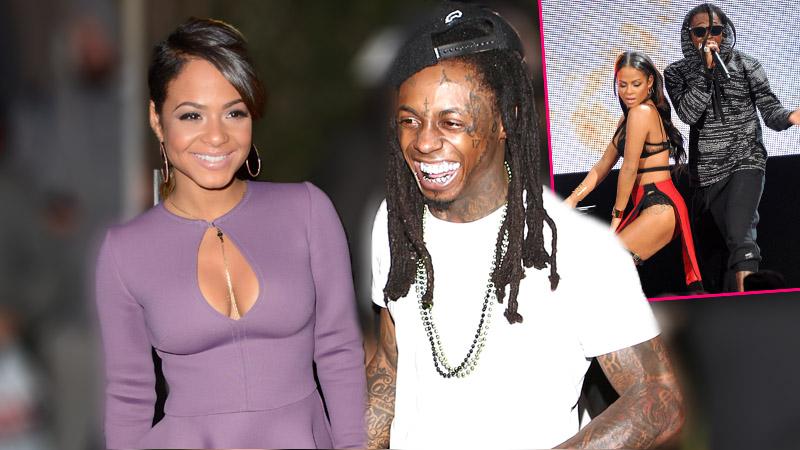 In their new E! reality show, Christina Milian and her family lay it all on the line.
"We have fun, we get crazy, we do stuff we don't do with other people," the "Dip It Low" singer and star of Christina Milian Turned Up tells RadarOnline.com in an exclusive interview. "There are no filters!"
"People already assume and make up stuff, so why not give them the real deal? It's my life. I can't let anybody judge me."
Article continues below advertisement
But there is one topic he 33-year-old mother of Violet, 4, tries to avoid on camera: Her rumored romance with rapper Lil Wayne, 32.
In the series' first episode, the brunette beauty quietly whispers "love you" while talking on the phone with the hip-hop star during a New York fashion event— and her sister Lizzy even mentions his name during a coy conversation in the car.
"I think for me, it's something special, and I want to enjoy the privacy and enjoy that experience," she explains. "Once you put something out there, it's the only story that exists."
But fans will likely see more of the duo. Milian says "maybe" we'll see Wayne on her show, and it seems he could appear in the video for her upcoming single "Rebel."
"It will be intimate sexy," she promises of the future clip. "I want the audience to feel they are with me…It's about someone special, a relationship that's special."
Watch Christina Milian Turned Up Sundays at 10 pm on E!.