Charlie Sheen Says Sorry After Calling Kim Kardashian 'Loser' & 'Jiggly Bag Of Funk' On Twitter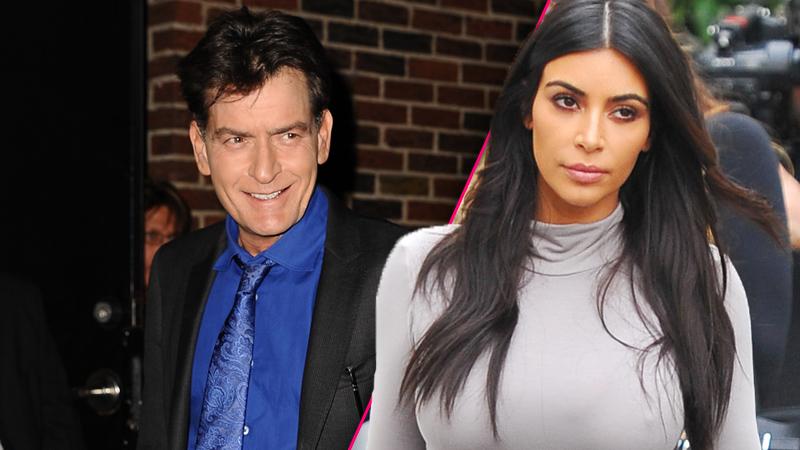 Charlie Sheen is backpedaling after going his explosive Twitter rant against Kim Kardashian.
"Dear Kim, my extreme bad. Really embarrassed by my actions," Charlie wrote the reality star. "I was already pissed about some other crap that had nothing to do with you. I heard a story that bothered me. Wrote some trash you didn't deserve. Ever. I'm an idiot as often as I'm a genius. That day, clearly I was the former."
Article continues below advertisement
The temperamental actor signed off on his apology with the hashtag #ShutUpSheen.
As RadarOnline.com reported, Sheen blasted Kardashian as a "jiggly bag of funk" after he said she snubbed a six-year-old's request for an autograph. The veteran actor said he learned of the starlet's slight last month from Soul Man star C. Thomas Howell, and he noted that few people were around when Kardashian blew off the request and asked her assistant to handle it.
Neither Kim nor Kanye has addressed the harsh barbs that included as the 49-year-old actor telling the 34-year-old reality star to go "f yourself," or sniping, "My apologies to your hubby, great guy I'm sure, I hope his vision returns one day."
Sheen even told one outlet that the socialite is "a pox on the face of entertainment" with no "gratitude, "awareness" or "talent."
Was Charlie right to apologize for his rant or did Kim deserve the digs? Sound off in the comments below.