Bridal Blunders! Cameron Diaz And Benji Madden's Wedding Woes – From Dress Disasters To A Dropped Ring & More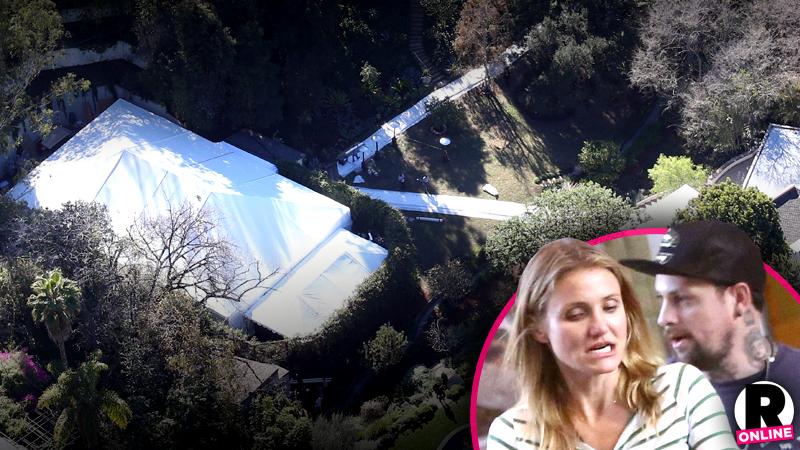 Cameron Diaz tied the knot with Benji Madden Monday night, but her star studded nuptials had some major problems!
The of the year, hastily held in Beverly Hills with all the couples' A-list friends attending was far from a picture perfect night.
"About 15 minutes before the ceremony kicked off, one of the bridesmaids had a wardrobe malfunction!" an eyewitness told In Touch Magazine.
The blushing bride was also the victim of a wardrobe malfunction.
Article continues below advertisement
According to the magazine, Diaz "changed dresses prior to the cake cutting at the ceremony - and she wasn't able to get out of her dress, which forced her to call on one of the stylists to assist her with her change of wardrobe."
The Sex Tape star was getting the jitters and was "visibly upset" as her event crew "messed up the lighting," before she said 'I do," and she reportedly told them to "just push the off button."
But the biggest blunder of the night happened just before her husband-to-be placed the ring on her finger.
His best man, brother Joel Madden, "dropped the ring during the exchange!" the magazine reported.
However, for the Shrek princess the ceremony ended on a high note. With pals Drew Barrymore, Reese Witherspoon, Gwyneth Paltrow, Samantha Ronson and Robin Antin on hand Diaz and Madden shared a kiss in front of the whole crowd.