Exclusive
Kris Jenner Pushing Bruce To Publicly Deny Sex Change Rumors — But He Refuses!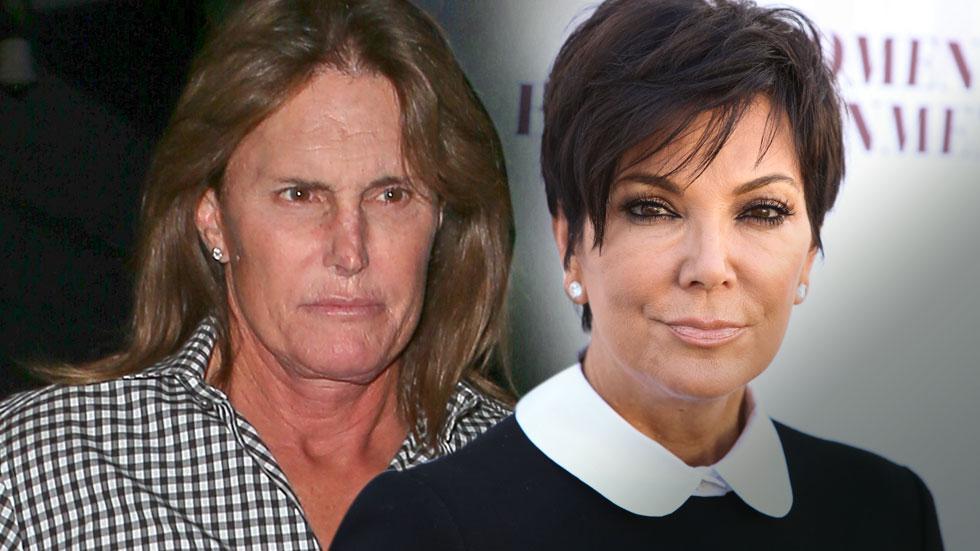 After months of rumors that Bruce Jenner is transitioning into a woman, RadarOnline.com has learned that there is new pressure for the former Olympian to tell the truth about his changes once and for all. While his ex Kris is pressuring him to make a denial, insiders say that so far he has refused!
"Kris has been pressuring Bruce to issue a statement about ongoing sex change rumors, and she wants it to be a very strong denial," an insider told Radar. "She believes that putting out a statement would stop these ongoing rumors, and doesn't understand why Bruce won't do it."
Article continues below advertisement
"But whenever the subject comes up, Bruce just shuts her down," the source said. "This is extremely sensitive for Bruce, and it's his choice not to address it."
Pressure for some kind of a statement intensified last week after a celebrity magazine featured a picture of him as a woman, superimposed over former Dynasty star, Stephanie Beacham.
The heavily doctored photo pictures Bruce wearing makeup and sporting Beacham's feminine scarf. The magazine also claimed that the 65-year old reality dad would soon come out as a transgender.
Meanwhile, sons Brandon and Brody have been extremely supportive of their dad.
"The magazine cover didn't come as a surprise to the brothers, but they both feel it's very insensitive to the LGBT community," the family source previously revealed. "Both Brandon and Brody are both very strong supporters of LGBT people. They're standing by their dad through this."