Cover Girl! Bruce Jenner Will Reportedly Reveal New Life As Transwoman With Glam Magazine Photoshoot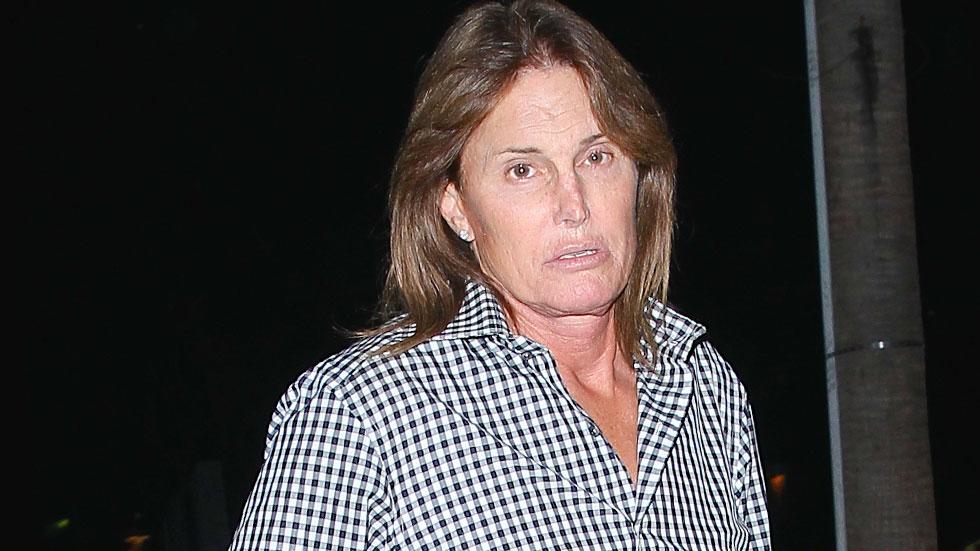 With his manicures, fresh blow-outs and growing chest, Bruce Jenner has been dropping little hints about his transition into womanhood. But according to In Touch, the former Olympic athlete will make a much bigger and direct statement to fans later this year.
"He will come clean in 2015 about transitioning," an insider close to the 65-year-old reality star tells the magazine. "This will be the year of his coming out. He knows that people have recognized his changes, and he's finally becoming more comfortable with himself and his choice to become a woman."
Article continues below advertisement
And in typical Jenner-Kardashian family fashion, the big reveal will allegedly be accompanied by a splashy photoshoot.
"When Bruce goes public, he wants to go big and come out as a transwoman on the cover of The Advocate, the ultimate LGBT magazine," the source continues. "He wants to look as glamorous as possible— full makeup with a bold wardrobe."
"He won't live his new life in designer clothes like the Kardashian women. He just wants his first official portrait as a woman to be classic and memorable."
While In Touch claims Bruce's children support his new identity, his ex wife Kris, 59, reportedly isn't on board.
"It's mortifying to her that the father of her children is looking more and more like a woman," a family friend reveals. "She is embarrassed by Bruce's transition and only cares about how all this will affect her reputation."
Despite the slight family tension, the insider insists Bruce and his team believe that his lifelong fans will stand by him.
"He knows he'll be making history as the most famous transgendered person in the world," the source explains. "He really wants people to understand his struggle and to get educated. He doesn't want to be look at as some freak."
"He just wants to live his truth: He's a great father who's had an amazing life who just so happens to be trapped in the wrong body."