Exclusive
Kris Jenner Furious She Was Left Out Of Sweet Family Photo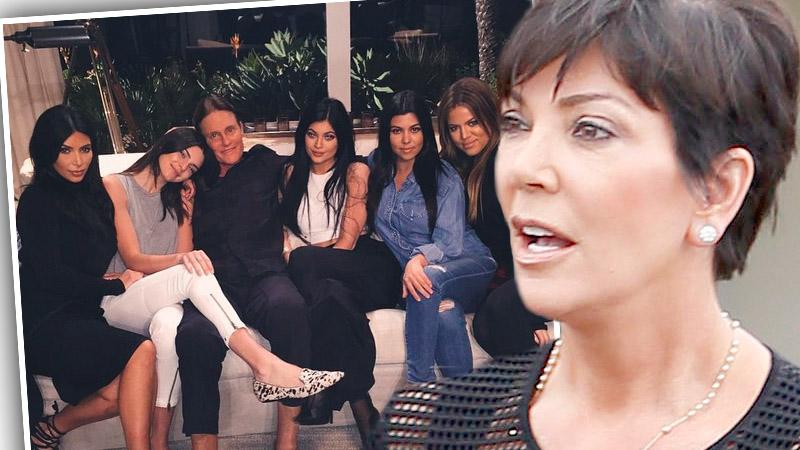 Nobody puts Kris in a korner!
Kris Jenner is fuming after her five daughters and ex-husband Bruce left her out of a family photo— and she's letting everyone know it!
On Monday, Kris' 30-year-old daughter Khloe posted a sweet snap of her former stepfather, who is rumored to be transitioning into a woman, surrounded by his daughters Kendall, 19, Kylie, 17, and other former stepdaughters Kourtney, 35, and Kim, 34.
Article continues below advertisement
"Kris did like this at all," says a source close to the Keeping Up With The Kardashians family exclusively tells RadarOnline.com. "After she saw the photo, she complained she doesn't remember the last time she has had a photo taken with all of her daughters."
According to the source, the gathering was not impromptu, but carefully planned.
"Bruce has been down lately, and doesn't even want to leave his house because he is hounded by paparazzi now more than ever," the insider explains. "It was the girls' idea to go and show him some love."
And sadly, Kris, 59, now dating 34-year-old music manager Corey Gamble, shouldn't expect the same support from her brood.
"Kris is clearly enjoying her new life with Corey and only calls on the girls when she needs something," the source reveals. "Or when a story comes out that she is being neglectful to them!"
In the picture, Bruce is seated in the middle of Kendall and Kylie, which further infuriated the momager.
"Kris hates that Kendall and Kylie always side with their dad," the source adds. "Bruce has no other motive than to just be a great father, which he has been."
Do you think that the Kardashian and Jenner girls should show their parents equal love? Let us know in the comments below.
Watch: Kris Jenner says that Russell Brand defending Bruce Jenner was "super nice."