Exclusive
Brad Pitt Loses $25,000 In Poker Game—On Purpose!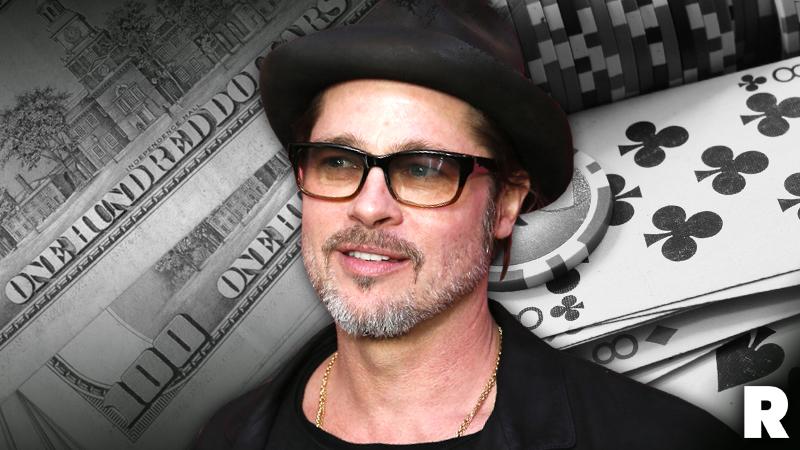 Brad Pitt might find it more lucrative to stick with acting!
RadarOnline.com has learned that the star lost $25,000 in a single hand of poker while playing the game of skill with pals at the Sundance Film Festival in Utah.
According to a family insider, Pitt, who was in Park City to promote his new movie True Story with James Franco and director Rupert Gold, decided to host a late night get-together.
Article continues below advertisement
"He was amped up about the movie, feeling good about life, and ended up playing a few hands of poker with some of the guys back at his rental," the source tells Radar. "What turned into one hand of poker turned into two, then about five hands in, Brad decided to make it really interesting."
"He told the other players that if they lost the hand they had to do some outrageous dare, but if he lost, he would pay $25,000 right than and there."
After the cards were dealt, Pitt "shrugged his shoulders and mucked his hand," says the source. "He lost and told everyone he had the worst hand at the table!"
But Angelina Jolie, 39, thinks her husband was bluffing, and the source explains that a valet who had been driving the star all over Sundance won big thanks to 51-year-old Pitt.
"Brad was telling the story to Angelina, who was shocked he lost that much money, but then he told her that the driver was putting his two kids through college and had another baby on the way," reveals the source.
"Angelina believes he threw the hand on purpose since he kept saying what a nice guy the driver was, how it was sad he had such a rough life and that everyone deserved some help."