Is That A Beyonce Baby Bump? Singer Posts Suspicious Photo On Instagram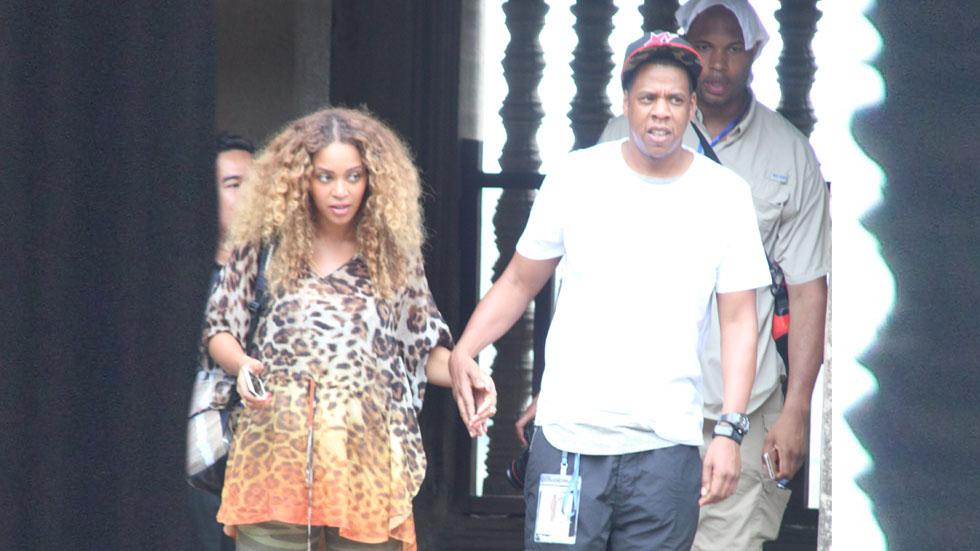 Is Beyonce pregnant?
The singer posted a photo on Instagram on Sunday showing her body covered in sand at the beach. In the pic, her belly is protruding leading fans to speculate she's got a bun in the oven!
Beyonce has been dressing a bit on the baggy side lately as if to conceal a possible baby bump. In Cambodia last week with husband Jay-Z, the "Crazy In Love" crooner wore an giant, unflattering blouse.
Article continues below advertisement
http://instagram.com/p/xuP6bpvw61/?modal=true
While on vacation, she also posted photos of herself in a maxi dress keeping her famous figure under wraps.
http://instagram.com/p/xh0MDQvw12/?modal=true
Beyonce and Jay-Z already have one child, Blue Ivy, who just celebrated her third birthday.
On Jan. 8, Beyonce posted a photo of her daughter eating a slice of rainbow birthday cake.
http://instagram.com/p/xnOql-PwwL/?modal=true