Exclusive
Felon Feast! Watch Teresa Giudice Serve Up Shrimp Pasta On New Cooking Show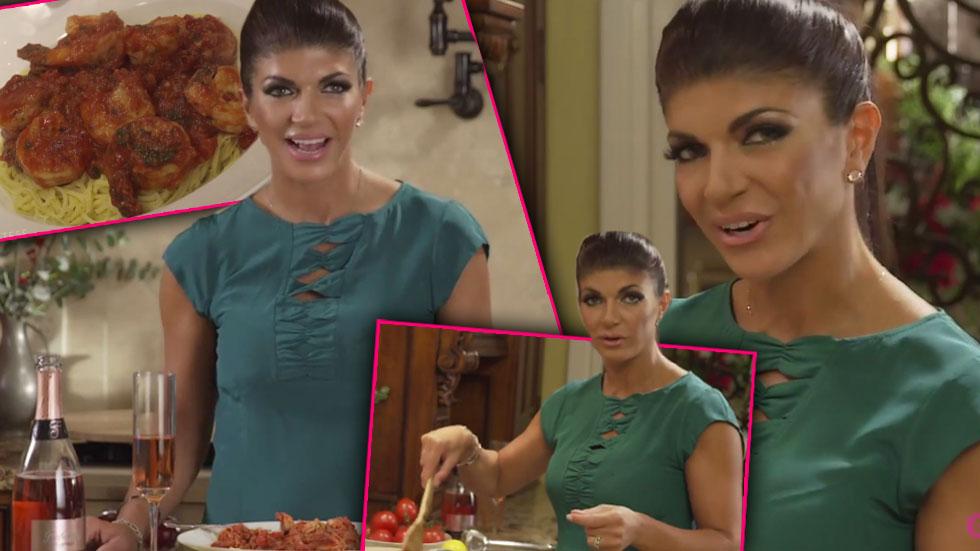 Teresa Giudice is finally stirring up something besides drama!
The Real Housewives of New Jersey star has debuted the first episode of her new food show, Haute Hostess, for Glam.com.
"Today I'm going to be cooking one of my recipes out of my cookbook Fabulicious," says Giudice in the video.
The devoted 42-year-old mom decides to teach viewers how to whip up one of her daughter's favorite dishes, devil shrimp over angel hair pasta. Novices in the kitchen need not worry, since Giudice promises that her recipes are "quick, easy and delicious."
Article continues below advertisement
The end of the cooking demonstration also includes bloopers of Giudice failing to deliver her lines. "I know I'll get it right eventually!" she laughs.
As RadarOnline.com has reported, rumor had it that Giudice was to get her own cooking show on Bravo after she finished serving her prison sentence for fraud.
But a source told RadarOnline.com that "Bravo would never sign Teresa up for her own show after everything that has gone down!"
Watch the reality star's new online show below: