Not Over Yet: North Korea Threatens To 'Blow Up' The White House In Wake Of Sony Scandal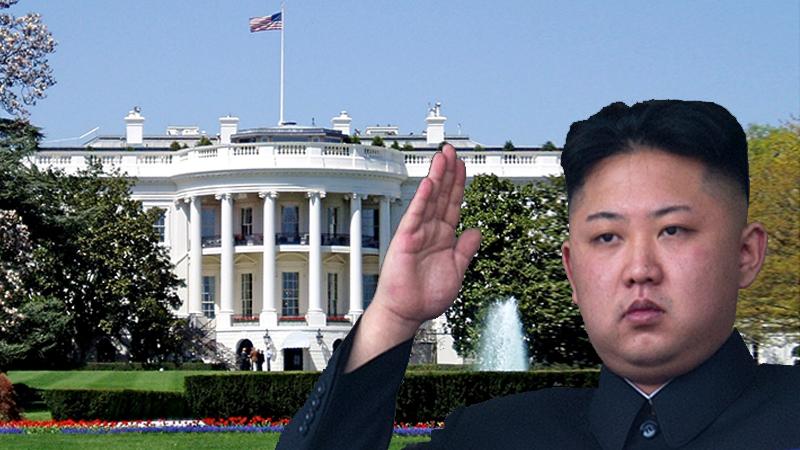 North Korean authorities have threatened to "blow up" the White House.
In the latest and scariest fallout from the Sony hacking scandal, the government of North Korea issued a post published by the state news agency KCNA which included a rant about attacking the White House and the Pentagon.
But the communist country's leadership continued to deny that North Korea was responsible for the hacking that caused Sony to cancel the release of The Interview—which depicted the assassination of leader Kim Jong Un.
Article continues below advertisement
They also claimed that the U.S. government was deeply involved in the making of the movie as a propaganda attack against North Korea.
A release, translated from Korean, said the White House and the Pentagon were the U.S. citadels and
"The DPRK North Korea has already launched the toughest counteraction.
"Nothing is a more serious miscalculation than guessing that just a single movie production company is the target of this counteraction.
"Our target is all the citadels of the U.S. imperialists who earned the bitterest grudge of all Koreans.
"The army and people of the DPRK are fully ready to stand in confrontation with the U.S. in all war spaces including cyber warfare space to blow up those citadels."
North Korea continued to deny it had anything to do with the Sony hack which has embarrassed Hollywood. A group called the Guardians of Peace has claimed credit.
However, the FBI has reportedly linked the attack to the Korean regime.
According to the KCNA post, the North Korean government has charged that U.S. officials told The Interview's directors, Seth Rogen and Evan Goldberg, to include extra scenes to "insult the dignity" of North Korea.