'I Hope I'm Pregnant!': Nicole Kidman Says She Wishes She Was Expecting Again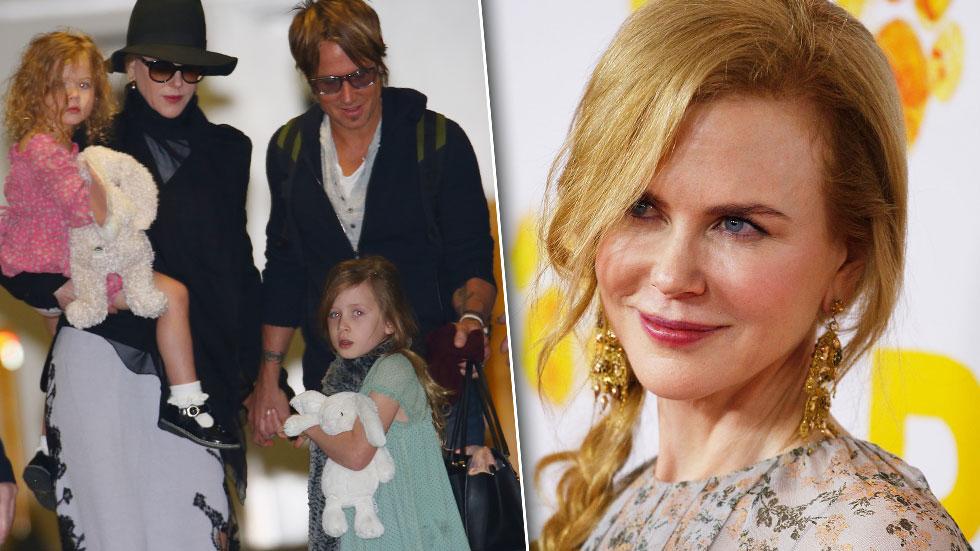 Nicole Kidman wishes she was pregnant.
The Eyes Wide Shut star expressed her desire to be expecting again during a new chat with Elle magazine when she noticed the reporter she was talking to was preparing for the pitter-patter of little feet.
"Oh my gosh, you are so lucky," the 47-year-old wife of country hunk Keith Urban told the reporter, who told the actress that it was likely her only pregnancy because of her "advanced maternal age" of 38.
Article continues below advertisement
Not so, said Kidman, who remarked that she "had her last one at 43," and that her "grandmother had her last at 49.
"Every month, I'm like, 'I hope I'm pregnant!'"
Watch the video on RadarOnline.com
Visit NBCNews.com for breaking news, world news, and news about the economy
When Kidman's rep told the reporter the comment was "off the record," Kidman responded, "'Off the record?' I don't mind!"
"Why not, right? I wish I was!" said Kidman, who has two kids with Urban, 6-year-old Sunday and 4-year-old Faith, and two adopted kids from her marriage to Tom Cruise, 22-year-old Isabella and 19-year-old Connor.
It's been an emotional few months for the red-headed beauty, whose psychologist father Dr. Anthony Kidman abruptly died at 75 during a Singapore vacation in Sept. A month later, the Academy Award-winning actress lauded her husband Urban for the love and support he provided during her most trying of times.
"He has been so good to me for nine years, but for the last sort of month … when you have your partner who just literally carries you through a tough time, he's been amazing to me."
The new issue of Elle hits newsstands Dec. 16.