Nicki Minaj Does Kim Kardashian & Beyonce Impressions On 'Saturday Night Live'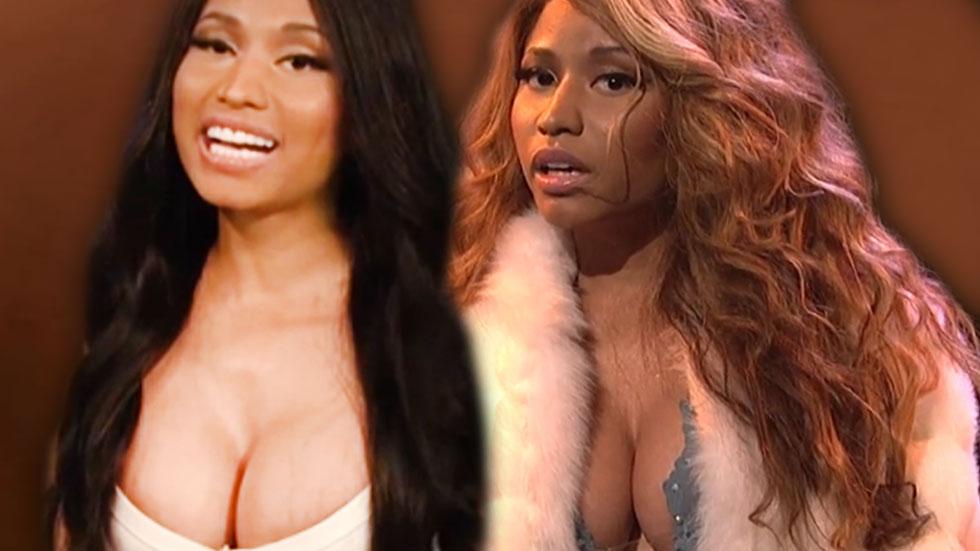 Nicki Minaj showed off her comedy chops on Saturday Night Live last night doing impressions of Kim Kardashian and Beyonce.
While at SNL as the musical guest, Minaj stopped by "Weekend Update" desk dressed as Kardashian to poke fun at the reality star's naked Paper Magazine cover. Minaj joked that the photos were taken out of context and she was really stripped down for a medical exam.
Then Minaj channeled her inner Beyonce to play the Queen B in a Christmas nativity-themed sketch called "Jingle Ballerz Special." In the skit, Minaj plays Beyonce as the Virgin Mary.
Article continues below advertisement
Minaj also performed three songs off her forthcoming album The Pinkprint, including "Only", "All Things Go", and "Bed of Lies."