Neil Patrick Harris' Husband David Burtka 'Turned His Back' On His First Family, Allegedly Slights His Other Set Of Twins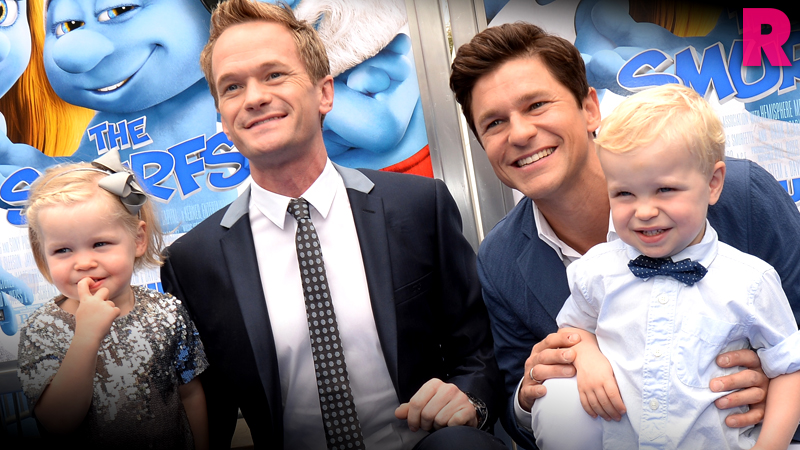 Neil Patrick Harris' husband David Burtka has "turned his back" on his little known "other family," according to a report in the new issue of The National ENQUIRER.
The How I Met Your Mother star, 41, and Burtka, 39, are proud parents of 4-year-old twins, but Burtka rarely sees another set of twins that he helped raise with a former partner, a source told The ENQUIRER.
Before meeting Harris in 2004, Burtka had a long-term gay relationship with Hollywood film producer Lane Janger.
Article continues below advertisement
In 2000, Lane had twins via a surrogate mother and Burtka "helped raise those kids," the source said.
But now, "While he still loves them like a dad, it's like Lane's kids have taken something of a back seat to David's other twins with Neil."
According to another insider, "David hasn't seen Lane's children as much since he married Neil."
Janger's rep told The ENQUIRER that neither he nor his children have any problems with Burtka.
But the source said Burtka, who tied the knot with Harris in Sept. 2014, "is basking in the glory of being Neil's hubby. He can't seem to think of anything else."
And the source claimed Burtka is missing out on his first family: "Those kids love him, too!"
For more on the story, pick up the latest issue of The ENQUIRER, on stands this week!
Watch: Neil Patrick Harris is asked 'How would you stop the Paparazzi once and for all?'