Miley Cyrus Hospitalized: What Did She Do To Her Arm?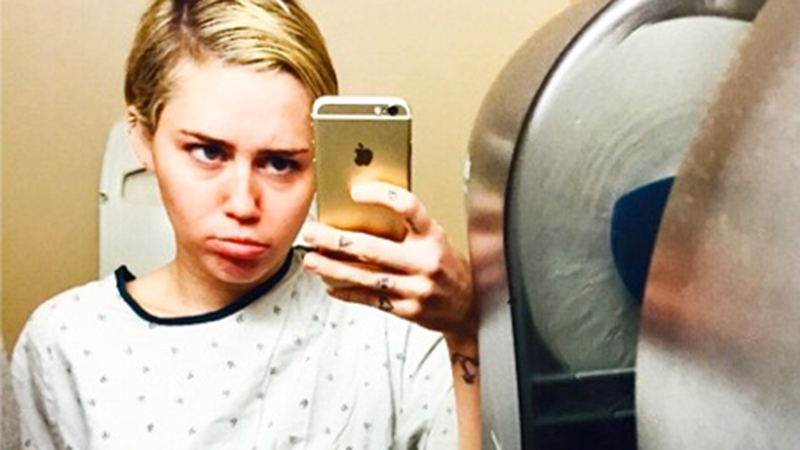 Yikes, Miley Cyrus ended up in the hospital Friday with a flesh wound on her arm.
Cyrus posted photos of her injury on Instagram along with a shot of her in a hospital gown with a sad face. She joked, "The gown is sooooo hipster."
She also made light of the serious cut on her wrist by Instagramming photos of the wound with various faces photoshopped in the middle of it.
One playful instagram shot included a photo of Cyrus with Justin Bieber together. She captioned it, "Bieber veinz."
Article continues below advertisement
http://instagram.com/p/wiOHV3QzKo/?modal=true
It's still unclear what exactly happened to Cyrus, but judging by the photos she seems to be in good spirits.