Fake Fight: Mickey Rourke's Opponent Was Paid To Take A Dive In Recent Boxing Match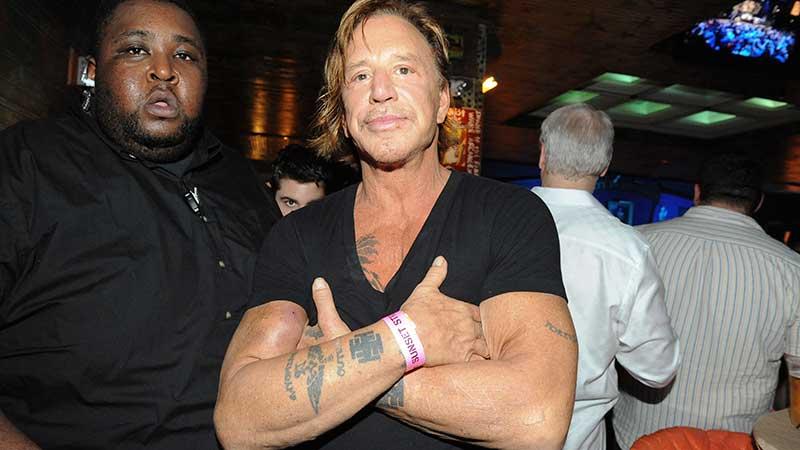 If you thought Mickey Rourke's face was the fakest he could get, you may be wrong.
The boxer beaten by The Wrestler actor in a publicized fight last week was revealed to be a homeless man who was paid to lose, sources say.
Sources say that Elliot Seymour, once an aspiring boxer, now drifts around LA, spending most of his time at the gym, a Starbucks and Memorial Park in Pasadena.
"Obviously, it was beneficial for Mickey Rourke. It probably made him feel good, boosted his ego, to be able to say he beat somebody half his age,'' said a family friend of Seymour, a boxer from the same gym as Rourke and allegedly took the fall.
Article continues below advertisement
"Yeah, Rourke did beat him, but you're not telling them the real story. The real story is Seymour is homeless and desperate."
Another source at the fighters' gym called Seymour "a professional opponent – meaning you pay him to lose.''
"The fight was a joke," the source added, "Mickey needs to stop pretending he ever was very good and just keep acting. It's kind of an embarrassment, really. Mickey throws punches so slow an infant could avoid them."
Watch the Video on RadarOnline
youtube=https://www.youtube.com/watch?v=IScF_C_rJDg&w=551&h=340
After the fight, the first source sent a link to a news story to a pal of Seymour's, questioning whether the bout was fixed.
The friend replied, "They told him to throw the fight I hope he gets home safely and paid. They wanted him down in the 4th total BS."
Seymour went down in the second round, granting significant news reports for the 62-year-old Oscar-nominee.
"One of the well-known boxing reporters writing about the fight said they might as well have got somebody who was sleeping on the subway and it would've been a better opponent," the source continued. "Well, what he doesn't know is that's pretty much what happened."
Mickey Rourke's camp has yet to comment.