Exclusive
Michelle Duggar's Lesbian Secret: Bigoted Reality Star Has A Gay Sister!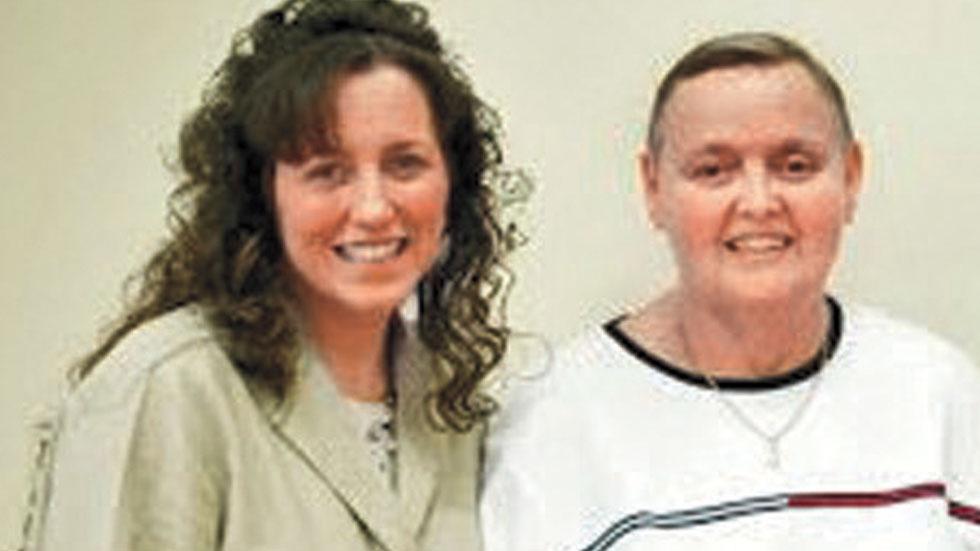 Jim Bob, Michelle, and the infamously large Duggar brood are staunchly against gay rights. In November, the couple deleted photos of same-sex couples kissing from their official Facebook page, and later that month, their oldest son, Josh, led an Arkansas rally protesting gay marriage.
"We have the First Amendment in this nation, and we have the right to live out our faith," Josh, 26, argued before the protest. "The rally will send a strong reminder to Arkansas Supreme Court Justices that an overwhelming majority of voters…voted to preserve marriage as the union of a man and a woman."
Article continues below advertisement
But the intolerant Christian family has been hiding a big secret. RadarOnline.com can reveal that Michelle's older sister Evelyn Ruark, 63, identifies as a lesbian.
Ruark has been in a long-term relationship with Ohio native Sharon Callahan, 52, and the two live together in Cincinnati, Sharon's mother Dolores confirms to Radar.
While the Duggars certainly don't approve of Ruark's lifestyle, the same-sex lovers don't seem to support the enormous family's extreme Christian beliefs. In 2010, Sharon spoke to The National ENQUIRER— as a "significant other" of Ruark— about the Duggar family's ties to the QuiverFull movement, a sect promoting procreation and denouncing all forms of birth control.
MORE ON:
19 Kids and Counting
"We are worried about them," Sharon said. "We have often thought that QuiverFull is a cult. It appears to be brainwashing to me."
Though the family has been largely silent about their LGBT member, Josh mentioned having a lesbian aunt during a political radio show last year.
"I have an aunt who has chosen to live that life and I love my aunt. I think she is an amazing person," he told listeners— before assuring fans that she also is opposed to gay marriage. "She believes that marriage is between one man and one woman."
Perhaps Ruark would have something different to say!
Are the Duggars betraying Michelle's sister? Sound off in the comments.
Watch: '19 Kids And Counting' Duggar Family's Whirlwind 2014