Exclusive
Prisoner Sues Maury Povich For 'Fright & Horror' Suffered After Daughter Appeared On Show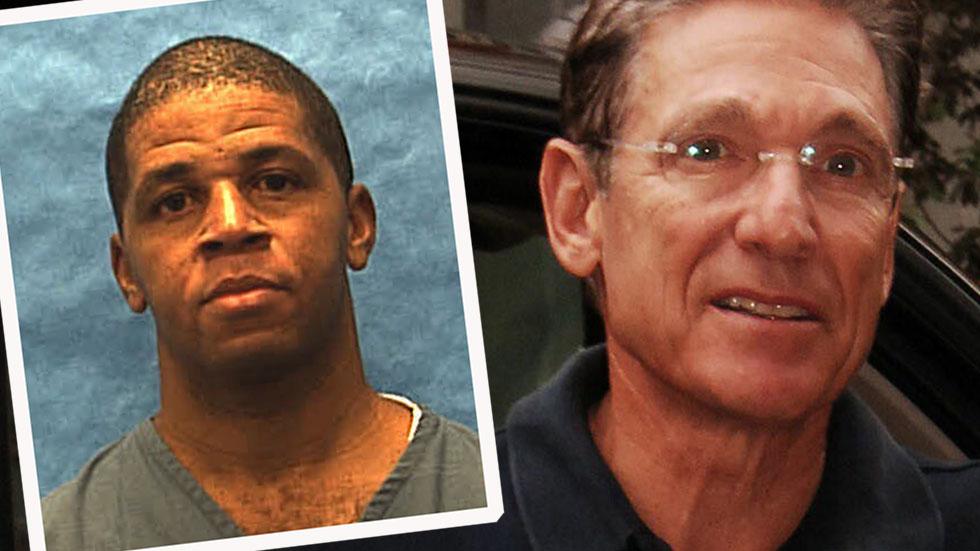 A Florida prison inmate claims watching Maury Povich interview his ex-wife and daughter almost drove him to suicide -- and he wants the talk show host to pay.
Alan Griffin, who is serving 30 years for sexual battery and attempted murder, filed a federal lawsuit this month asking for $100,000 each from Povich and NBC to compensate him for the "great emotional shock, grief, shame, and embarrassment" he suffered.
Article continues below advertisement
Griffin's handwritten federal complaint says he was watching Povich in a Florida prison on December 11, 2010, when he realized the guests were talking about him.
"The emotional distress was so overbearing ... too much for Mr. Griffin to overcome," the filing says. "The next day Mr. Griffin had suicidal thoughts which derived from seeing his only child being exploited by the named defendants in this complaint."
Prison doctors placed Griffin, 46, "under suicidal watch for 72 hours," the suit continues. "Then Mr. Griffin was sent to a crisis suicide unit for 22 days for therapy and counseling."
His psychiatric counseling continued for another year.
"Mr. Griffin still suffers from the fright and horror of seeing his daughter on the Maury Show," the complaint says.
Griffin claims that since he had joint custody of his daughter, who is now a high school student, producers should have gotten his consent to have her on the show even though he has been in prison since 2002.
Povich and NBC "made millions of dollars at the mental and emotional distress of Mr. Griffin," he claims.
Florida prison records show that Griffin, who is a registered sex offender, is set to be released in 2029. He was convicted of sexual battery and attempted murder in 2002.