Yahoo CEO Wouldn't Hire Gwyneth Paltrow Because She Didn't Finish College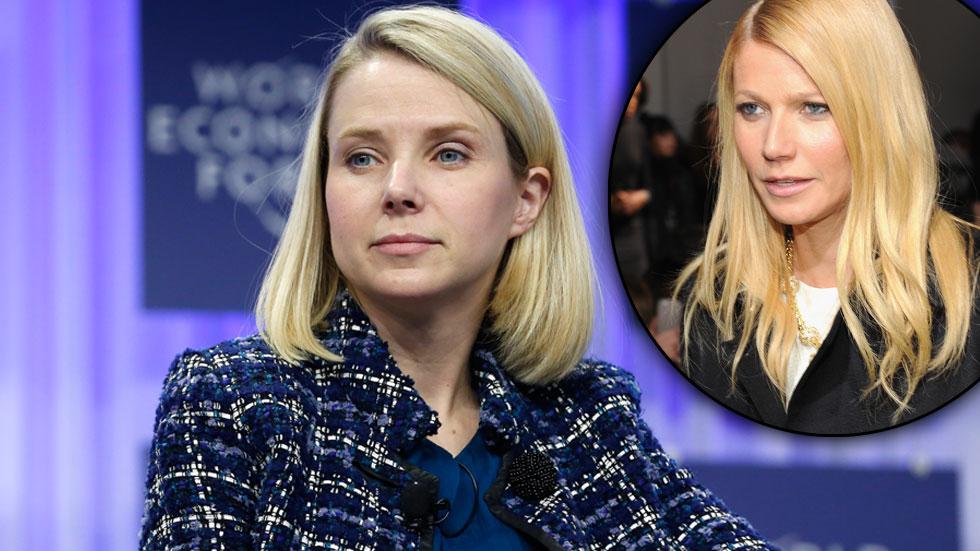 Gwyneth Paltrow might have a Academy Award, a best-selling cookbook and a thriving lifestyle website that has Martha Stewart shaking in her boots, but she doesn't have a college degree.
And that was a determining factor in why Yahoo CEO Marissa Mayer shot down an idea to add the A-lister to the company payroll as a editor for the website's food division, an executive close to Mayer told writer Nicholas Carlson in his new book, Marissa Mayer and the Fight to Save Yahoo!, a sample of which was published in the New York Times magazine
Article continues below advertisement
According to the book, Mayer — a 39-year-old Stanford grad who's a stickler for degrees — "balked" at obtaining Paltrow's services, despite her everlasting fame, popularity and influence in the spectrum, as she "disapproved of the fact that Paltrow did not graduate college."
For what it's worth, 42-year-old Paltrow​, a 1990 high school graduate of New York's Spence School, initially attended the University of California, Santa Barbara, a feat two biographies of the influential starlet attributed to her family's long relationship with UCSB alum Michael Douglas.
After a year of higher education, Paltrow dropped out to begin her acting career, notching roles in two films (1991's Shout and Hook) in her first year as a full-time actress.
Mayer has taken a notably different path to success applying to, and getting accepted to, 10 universities upon her high school graduation in 1993. The micromanaging tech head has raised eyebrows within her own company by favoring those who attended the most distinguished universities. In addition, Mayer is known to personally vet every single employee her massive corporation hires.
Readers, your thoughts? Did Mayer make the right choice snubbing Paltrow for a more academically-inclined candidate?