Jeremy Calvert's Other Woman Strikes Back! Brittany Musick Takes Dig At Leah Messer On Twitter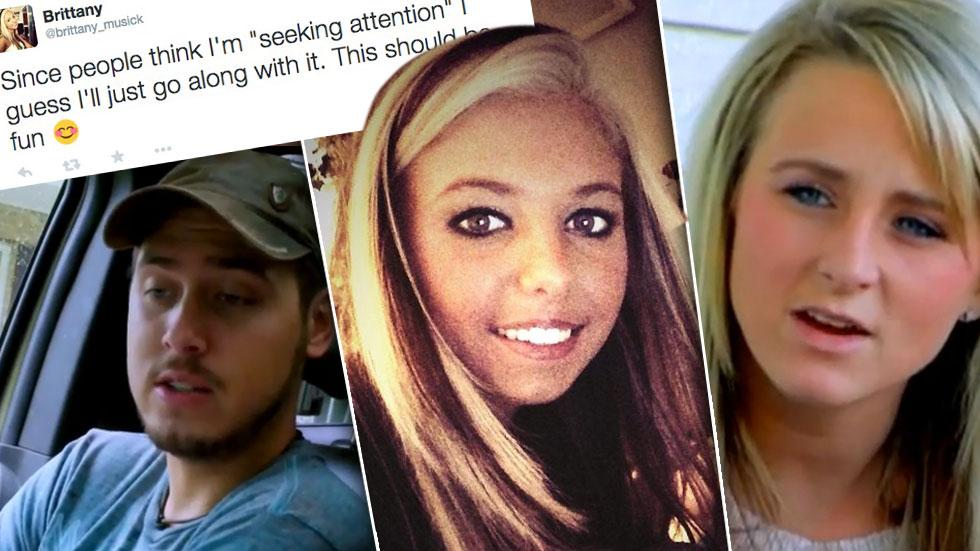 Leah Messer may have slammed her husband Jeremy Calvert's other woman on Twitter, but outspoken single mom Brittany Musick won't let the former Teen Mom 2 star have the final word.
After the mother of three, 22, huffed "seeking attention gets us nowhere," Musick took to her own Twitter account.
"Since people think I'm 'seeking attention,' I guess I'll just go along with it!" the West Virginia-bred beauty, 27, posted on December 9. "This should be fun."
Article continues below advertisement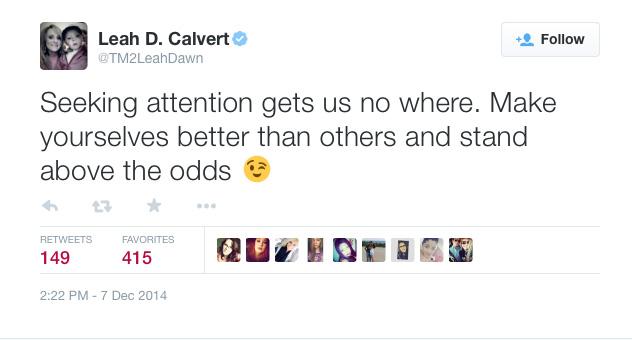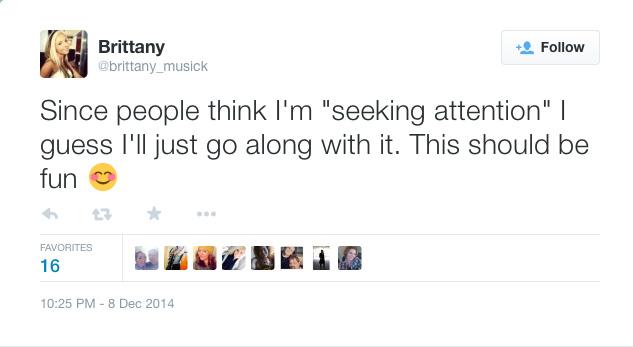 As RadarOnline.com exclusively reported last week, Messer's husband sent sexy texts and messages to Musick last month behind his wife's back, claiming his marriage was over and he was ready to date again.
While Messer has reassured fans that she and the pipeline engineer, 25, are still married, sources tell RadarOnline.com that the relationship is all but over.
"Jeremy's family is very old-fashioned and country," an insider said. "They are furious that he wants to end the marriage, and think he and Leah should stick it out despite the hard times."
While RadarOnline.com reported that Messer reached out to Musick to discuss the situation and even apologize for her husband's inappropriate behavior, it seems the secret chats did not end well.
Will Leah and Jeremy divorce soon? Sound off in the comments.