Kim & Kourtney Hook Their Mom Kris Up With A Sexy Chef — He's 'Sex On A Platter'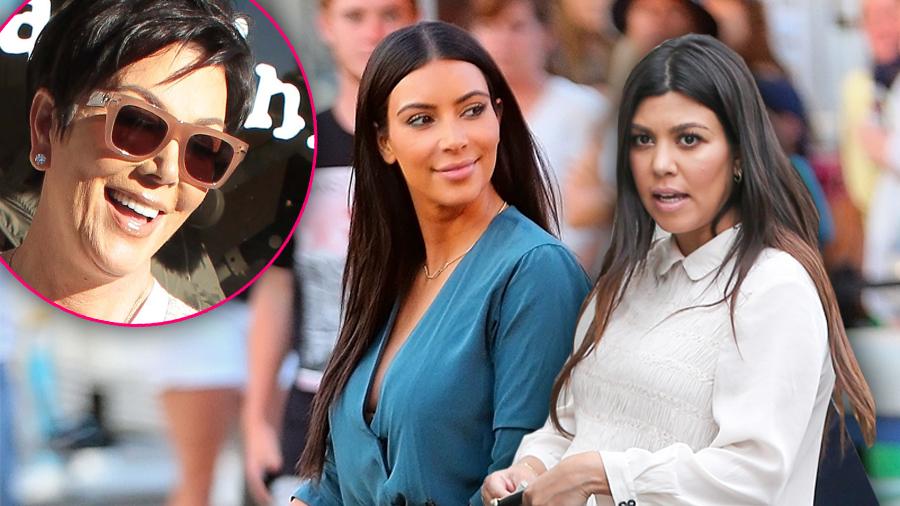 Scott Disick and Kourtney and Kim Kardashian are busy cooking up a plan to find Kris Jenner a lover in a brand new preview for Kourtney and Khloe Take the Hamptons.
"Who could we hook her up with?" asks Kim in the clip.
"Who's divorced, rich, that lives alone…," wonders Kourtney's baby daddy.
"She, like, thinks that literally people like Diddy and like that will like her," laughs Kim in response. "She, like, thinks that, like…"
Article continues below advertisement
"Oh, my gosh! I know the perfect person!" interrupts Kourtney, 35. "He's coming to cook us up some sex on a platter."
"We had an amazing chef when we first got to the Hamptons," Kourtney then reveals to viewers. "He was talented, cute and young — and I think my mom might really like him!"
Though the man in question may only be 30, Kourtney sees no problem with that "if it's just for a fling."
Kim, 34, clearly agrees, noting that "food and a good chef will definitely turn her on.''
Meanwhile, Scott, 31, even thinks that the family might be able to score 59-year-old Kris a hookup from a sketchier source.
''Should we put her up on Craigslist? I bet I could get a lot of money for your mom," he jokes. ''I mean, people would pay. Like Hamptons Craigslist, it's probably the classiest part of Craigslist.''
Luckily for the Keeping Up With the Kardashians matriarch, the family didn't need to go that far. Kris has been getting hot and heavy with her new 34-year-old boy toy, Corey Gamble.
As RadarOnline.com reported, "Kris feels reawakened by the passion she shares with Corey," a source said, in clear contrast to how things had cooled towards the end of her 23-year marriage to ex-husband Bruce Jenner.
"She's not taking anything for granted," the source continued. "She says this is the hottest guy she's met in years."