She's Never A Step Behind: Kourtney Kardashian's Booty-licous DuJour Cover Unveiled!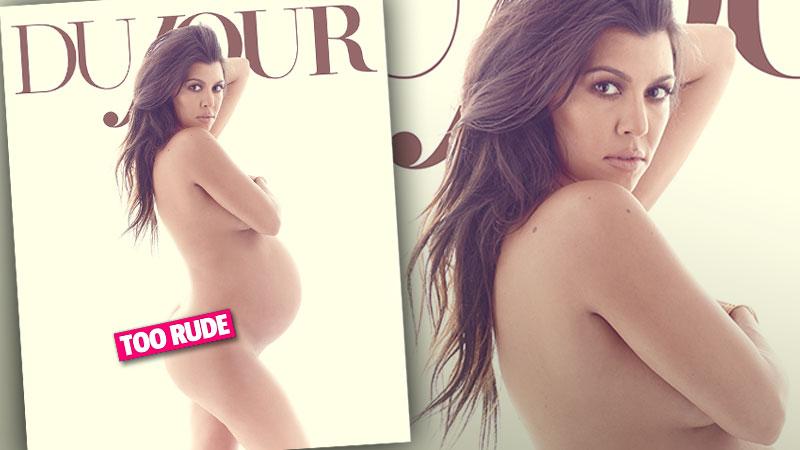 The cover of Kourtney Kardashian's DuJour issue was released Friday, and like sister Kim's, it's a bootylicous display, complete with a shot of the reality star's rear end.
As RadarOnline.com previously reported, speculation around the pregnant starlet's spread was that there might have been a hint of sibling rivalry attached to the risqué shoot, as sister Kim nearly "broke the Internet" with her ballyhooed Paper magazine pictorial.
Article continues below advertisement
In a Q&A with the publication, Kourtney said that the idea came from her general comfort being in her birthday suit.
"We were shooting for our show, and everyone on our camera crew was like, 'You are so comfortable just walking around naked and pregnant!'" she said, adding that she had also taken nude photos when she was pregnant with son Mason.
And while sister Kim has been on the record about wrestling with body issues during with her pregnancy, Kourtney has no such problems.
"I'm not embarrassed of my body. I'm at my best when I'm pregnant," the soon-to-be mom-of-three told DuJour. "It's such an amazing feeling, the transformation that your body goes through.
"There's something about that that's so empowering and beautiful and I just really embrace it."