Get Real! Kim's Instagram Body Shot Looks Nothing Like Later Photos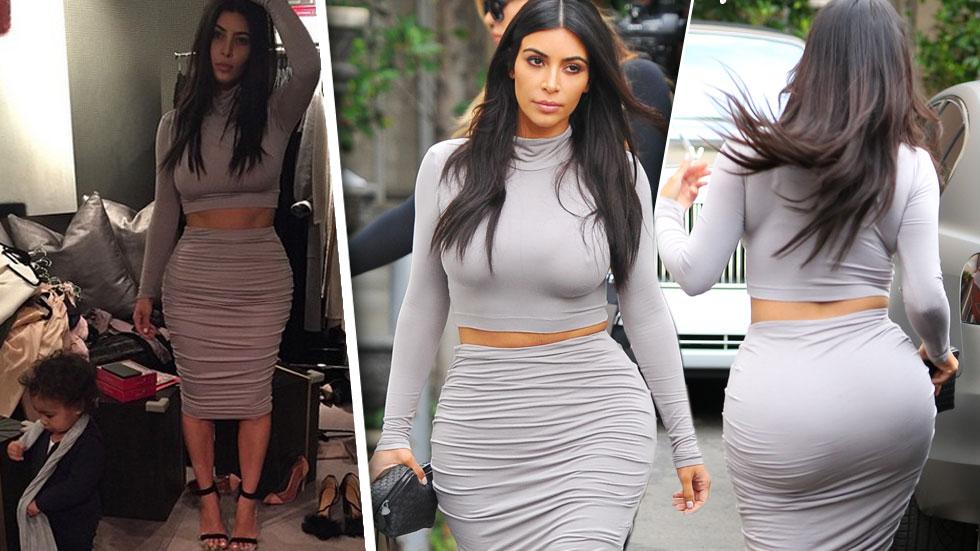 Kim Kardashian is at it again!
The selfie queen shared a "candid" Instagram post this weekend of herself in a cluttered closet, clad in a skin-tight outfit.
At first glance, the 34-year-old reality TV star seems to be giving her newly-fit sister, Khloe Kardashian, a run for her money, sporting rock-hard abs and a noticeably slimmer figure overall.
But reality becomes an issue for the Keeping Up With the Kardashians star when major differences between her flawless Instagram snap and onlooker photos of her out and about later that afternoon led many to speculate that the mom went overboard on the Photoshopping.
Article continues below advertisement
"Yesterday...trying to pick out an outfit struggle," Kim captioned her suspect photo.
http://instagram.com/p/w10Be6OS7d/?modal=true
Do you think Kim photoshopped her Instagram post? Let us know in the comments below.