'Loud & Obnoxious' — Kenya Scolds NeNe And Cynthia For Their Ridiculous Antics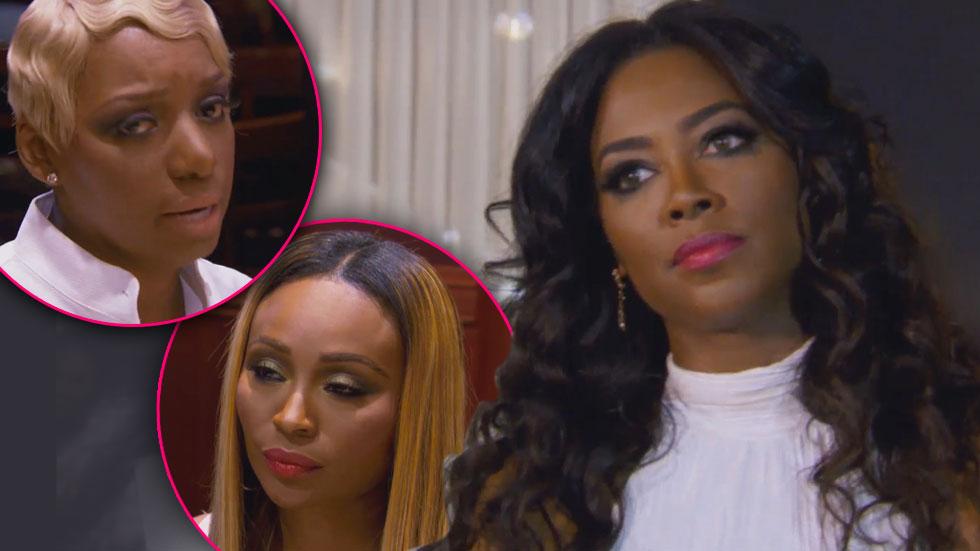 In a new Bravo blog, Kenya Moore admits that while the Real Housewives of Atlanta cast has a flare for the dramatic, they also need to live and learn from their mistakes.
After Cynthia Bailey's ongoing feud with NeNe Leakes finally came to a head during their last onscreen conversation, the two divas feel finished with their sour friendship. Bailey, 46, called the confrontation with 47-year-old Leakes "stale" and a missed opportunity for both parties.
Article continues below advertisement
Moore shares the same sentiment in her blog, writing that she's relieved not to have been in the room for her two co-stars' awkward discussion:
"Sometimes the women in this group have a tendency to get loud and obnoxious and 'perform' when they have an audience and are being confronted," Moore insists. "It's always more prudent to talk one-on-one. My only hope is that they can learn from their mistakes and be better friends to each other and even better to themselves."
But it seems Moore, 43, has bigger fish to fry – literally – than dueling divas. The RHOA star recently picked up cooking classes with her 41-year-old co-star, Claudia Jordan, to broaden their culinary horizons.
"We are both good cooks, but I'm always open to learning new recipes," Moore boasts. "Speaking of recipes, that dessert was insanely delicious. I'm a true foodie and desserts are my weakness. I don't know if it was the bourbon in the sauce, the roasted peaches with homemade whipped cream, or the biscuits made from scratch, but it was orgasmic!"
As for 35-year-old Demetria McKinney's dramatic debut this week, Moore seems ready for a challenge. As the Queen of Shade, we're sure to see her claws come out.
Watch the Episode Teaser on RadarOnline